World news story
British High Commission Kingston supports Prince of Wales Peace Initiative project
Beacons for Peace and Achievement, aimed at supporting sustainable peace, received £20,000 in support from the high commission.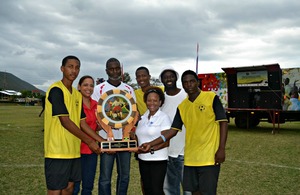 The Prince of Wales Peace Initiative project, implemented by Beacons for Peace and Achievement, supports sustainable peace through leadership capacity building of 'hard to reach' unattached youth in Jamaica in the age group of 15 – 24 years. These youth are unemployed or outside the labour force, and not in school or in training. These young people however are usually associated with sports, a major escape for them from both social and economic pressures.
The main components of the project were the Prince of Wales six-a-side Community Peace Cup which was run in all 14 parishes over a period of seven months. It was aimed at providing an entry point for engagement with these young people; data collection towards designing support for hard to reach youths; and capacity building workshops focussing on developing personal effectiveness in life, and peace change and leadership.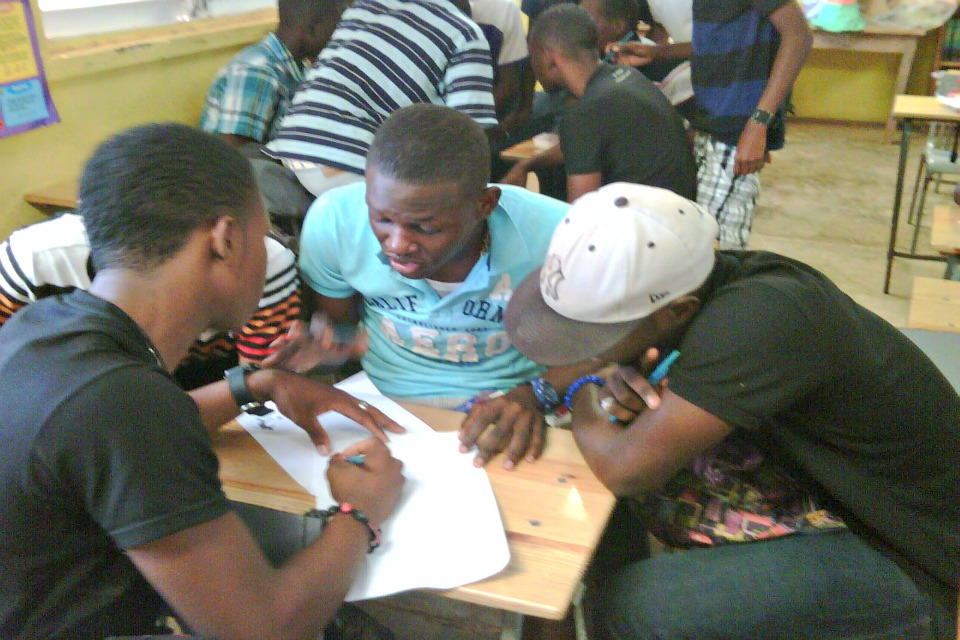 The Prince of Wales Peace Cup was launched in July 2012 and the finals took place on Sunday, March 17. It took a knockout format featuring the 14 Parish Champions competing for a cash prize and a chance to visit the UK and train with coaches from Chelsea Football Club. British High Commission staff was on hand to support the teams and present the trophy to the winning team, Cedar Grove Estate Sports Club from St Catherine.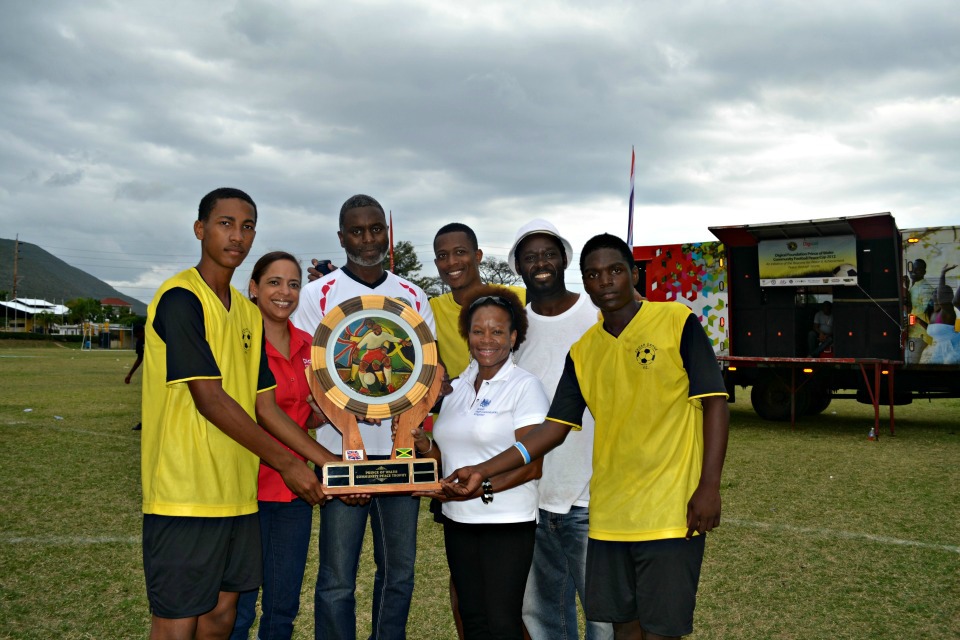 Co-sponsored with Digicel, the island's largest telecommunications provider, the project was launched on July 14, 2012 at the Boys' Town Football Club located in Trench Town in western Kingston and linked into the Olympics 2012 theme of development of youths through sports.
Beacons for Peace and Achievement is a youth led organization affiliated to the Metropolitan Black Police Association in the UK with a mission to create a core of youth leaders between 10-24 years of age; implement strategies to reduce the level of crime and violence; facilitate exchange between youth and adult leaders; and provide opportunities for esteem building, self awareness, and mentorship.
Published 28 March 2013