World news story
British High Commission in Freetown opens book of condolence for Lady Thatcher
Baroness Thatcher has died at the age of 87. She was Prime Minister from 1979-1990 - the first woman to hold the position in the UK.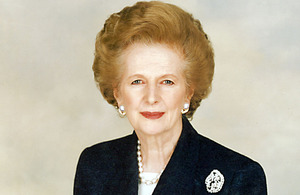 The British High Commission wishes to inform the public of the death of Rt Hon Baroness Thatcher of Kesteven on 8 April 2013.
A book of condolence for Lady Thatcher will be open at the British High Commission, 6 Spur Road, between 9 am to 3 pm on Tuesday 9 April to Thursday 11 April and from 9 am to 12 pm on Friday 12 April.
Published 9 April 2013