British High Commission hosts Remembrance Day Service in Uganda
The Defence Adviser and his team organised the event at the Jinja Commonwealth War Graves site.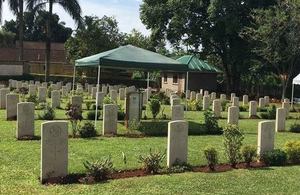 On 13 November 2016 the Defence Section of the British High Commission arranged a Remembrance Day ceremony at the Commonwealth War Graves site in Jinja, Eastern Uganda. The service was an opportunity to remember and honour the fallen and all those involved in combat and peacekeeping operations.
High Commissioner HE Alison Blackburne laid a wreath at the War Graves site, as did representatives of other Embassies and High Commissions in Kampala, the Ugandan armed forces and veterans. A minute's silence was observed at 10:00hrs.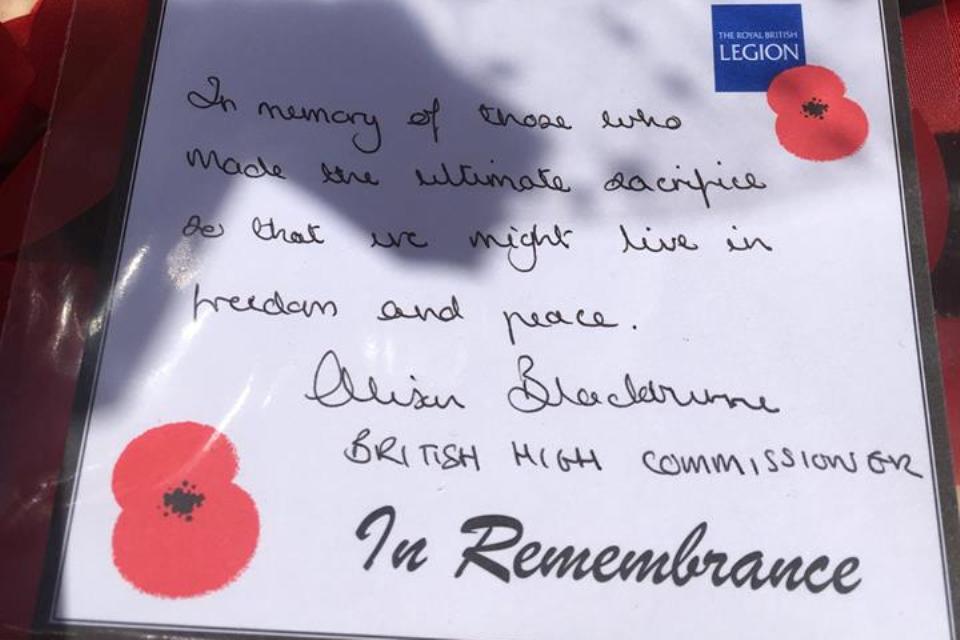 This year's commemoration was particularly poignant, marking the centenary of the Battle of the Somme during World War I, a battle in which more than a million people were killed or injured.
The ceremony was followed by a lunch hosted by the High Commission at a local restaurant for those who attended the event.
Published 14 November 2016