World news story
British Foreign Secretary, Rt Hon Philip Hammond MP, visits Bulgaria
The visit will take place on 14 January and will focus on European cooperation, including EU reform, foreign affairs and counter terrorism.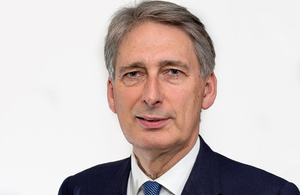 The British Foreign Secretary, Rt Hon Philip Hammond, will pay an official visit to Bulgaria on 14 January 2015. He will be hosted by the Minister for Foreign Affairs, Daniel Mitov, and will meet Prime Minister Boyko Borissov and President Rosen Plevneliev.
The visit of the Foreign Secretary comes at an important time for Europe and demonstrates the close relationship between the UK and Bulgaria. This visit will build upon the visits of the Minister for Europe, David Lidington MP, in 2013 and UK Royal visits of 2013 and 2014. This is the first visit of a British Foreign Secretary to Bulgaria since 1998.
The Foreign Secretary will discuss cooperation within the EU, especially following the crisis in Ukraine, and the EU reform agenda. The EU Reform agenda is designed to make the EU more competitive, help deliver more jobs and more prosperity for us all. It also does this by providing EU level improvements through better regulation, increased competitiveness and free trade, and deepening the markets in goods and services purchased online.
Other areas of discussion will be counter terrorism, foreign policy in a less predictable neighbourhood and regional security.
Rt Hon Philip Hammond was appointed Foreign Secretary in the summer of 2014. Before that, he served as Secretary of State for Defence.
Published 12 January 2015