World news story
British firms took part in the "Unforgettable Experiences" seminar organised by the embassy
British firms specialising in content planning and management for museums and tourist attractions met local companies at the seminar.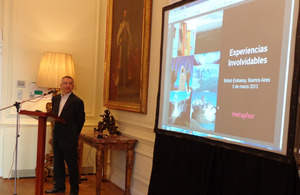 A delegation of British firms specialising in the design and planning of spaces and contents for museums and other attractions visited the country to explore new business opportunities and share sector-specific best practice.
The delegation, made up of experts from Metaphor, Newangle and London's Science Museum, met more than eight local firms and took part in the "Unforgettable Experiences" seminar organised by the British embassy to share best practice and success stories with their Argentine colleagues.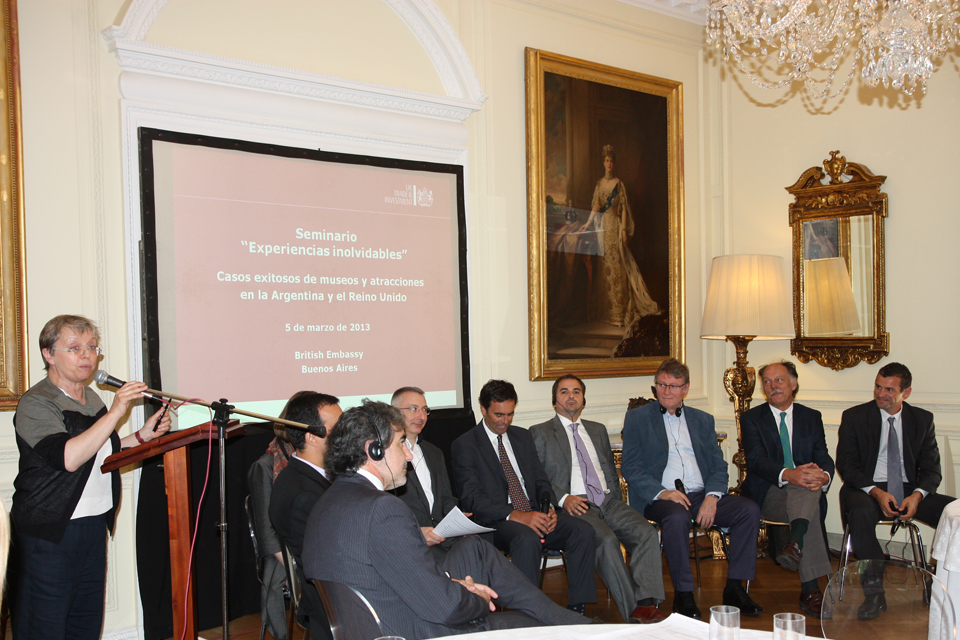 The seminar gathered more than 50 participants at the British ambassador's residence and started with presentations by Stephen Greenberg and Rachel Morris, directors of Metaphor, a British company specialising in planning and designing spaces and contents for museums, galleries and other attractions. Both speakers stressed the importance of understanding the contents that the museum will offer before the design phase begins. Morris mentioned the case of the Victoria & Albert Museum for which a master plan was designed, including 50 projects that were implemented with the passing of the years to maintain the innovation momentum.
During the afternoon session, Peter Mercer, Executive Director of Newangle, a firm specialising in interactive programmes and audiovisual installations for museums and galleries, explained the challenges and opportunities associated with interactive exhibitions. He also highlighted the importance of the user interface and ongoing evaluation. Alexandra Burch, Head of Learning at London's Science Museum, spoke about the educational aspects of exhibitions.
Argentine participants who exchanged experiences with the British experts included representatives of the Buenos Aires Latin American Art Museum (MALBA), Temaikén Zoo and the Aquarium of Corrientes, where native species from the province's wetlands will be exhibited. During the seminar, debates and group exercises were held to strengthen interaction and encourage new ideas and initiatives.
Published 5 March 2013