World news story
British Embassy visit to Paks Nuclear Power Plant
Staff of the British Embassy in Budapest visited the Paks Nuclear Power Plant on 11 May 2013.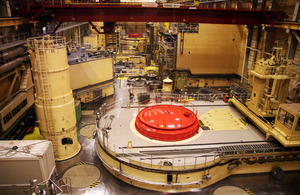 Following an invitation from the management of the Paks II. Nuclear Power Plant Development Ltd., colleagues of the policy and public diplomacy department and the UK Trade and Investment section of the British embassy paid a half-day visit to Hungary's nuclear power station on Saturday 11 May, 2013.
The guests were welcomed by CEO Sándor Nagy, Technical Director Csilla Tóth and Chief of Communication István Mittler of MVM Paks II Hungary. The programme included an informative presentation about nuclear energy production and nuclear safety followed by a visit to the power plant's visitors' centre and to its internationally renowned training centre, and a guided tour through Unit 4 including its primary circuit, control room, its turbine and secondary circuits, the generator and electrical system.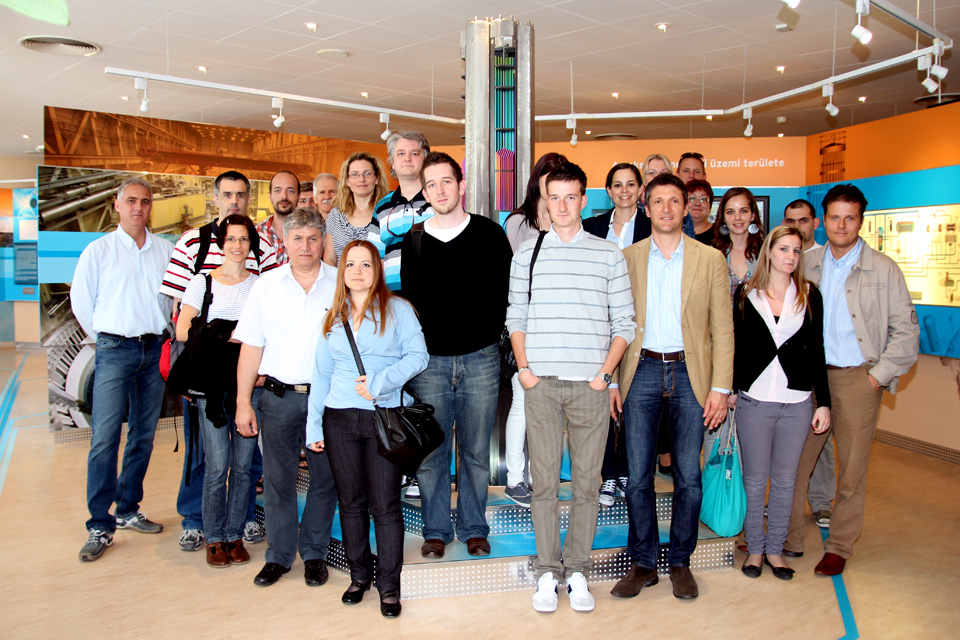 Hungary and nuclear energy
From Leó Szilárd through John von Neumann and Eugene Wigner to Edward Teller, Hungary has an impressive list of scientists who made fundamental contributions to nuclear technology from the beginning. Leó Szilárd developed the concept of neutron-induced nuclear chain reaction in 1933 and patented the idea of nuclear reactor together with Italian Nobel Laureate Enrico Fermi. Szilárd and Wigner were also among the designers of the first nuclear reactor which started to operate in Chicago in 1942, while Edward Teller, an exceptional authority in nuclear physics, played a crucial role in improving nuclear reactor safety.
Teller took a close interest in the activity of the power plant and visited Paks several times. He considered the Hungarian nuclear power plant (NPP) to be at the forefront of the world.
"The science of today is the technology of tomorrow." /Edward Teller/
The Paks Nuclear Plant
Hungary's first and only power plant, which produces more than 40 percent of the electrical power generated in the country, is located 5 kilometres from Paks, central Hungary. The Paks Nuclear Power Plant Company (PAV) was founded on 1 January, 1976, marking the birth of nuclear industry in Hungary.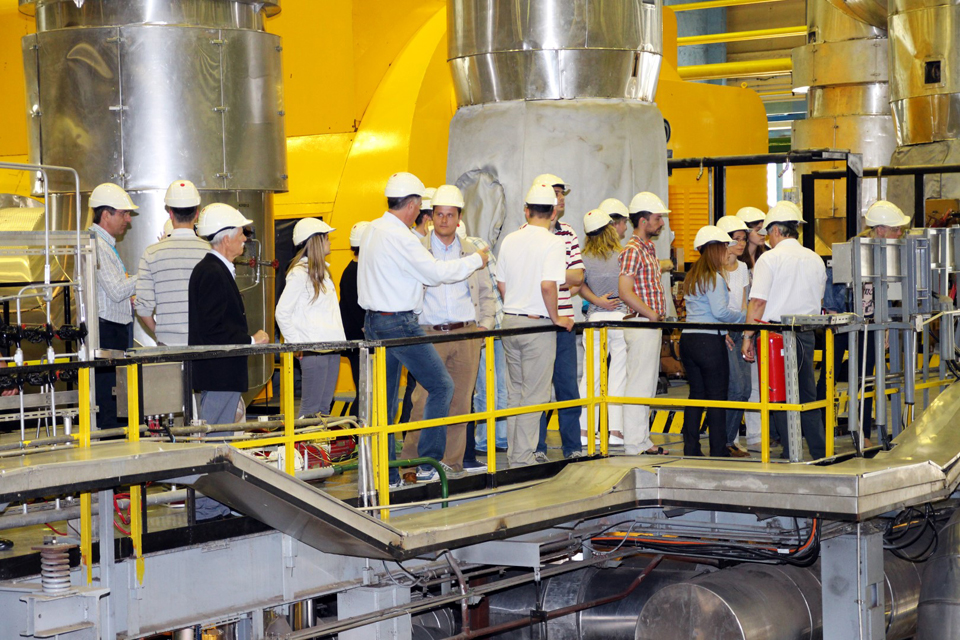 Capacity and security
The four WWER-440 pressurised water reactor units, each with an initial capacity of 440MWe, were installed between 1982 and 1987. This model includes added emergency core cooling and auxiliary feedwater systems as well as upgraded accident localization systems. As a result of safety improvement measures taken between 1996 and 2002 their level of safety is equivalent to that of western units of similar age.
Power uprating
A power enhancement programme carried out between 2005 and 2009 resulted in an 8% increase in output power on all four units (from 440MWe to 500MWe per unit). Thanks to the optimisations, modernisation and fuel upgrades the plant's power generation has now reached 2,000 MWe.
Sevice life extension
The initial design lifetime of the four Paks units was 30 years, which meant that the reactors would reach the end of their service lifetimes between 2012 and 2017.
A feasibility study on the extension of the operational lifetimes of the units by 20 years was carried out in 2000 and updated in 2005. As this found no technical or safety objection to extending the service life to 50 years, the Hungarian Parliament expressed overwhelming support for the 20-year life extension project for Paks.
A national high priority project: investment in the future
Hungary's outdated and uncompetitive conventional electricity generating systems are expected to phase out in the near future. This, together with a growing need for electric power will necessitate an increase in capacity of about 5,000 to 7,000 MWe by 2030. Since energy import is expected to decline and renewable resources can only cover part of this need, the construction of conventional power plant units will be necessary to guarantee a safe supply of electricity at a stabile price.
Based upon the detailed system analyses, comprehensive feasibility studies, a preliminary environmental assessment, and the evaluation of storage possibilities for used fuel elements and radioactive waste, a decision has been made on installing a new nuclear power plant of 2,000 to 3,000 MWe capacity between 2020 and 2030.
The Paks expansion plans – which would include the construction of two new power reactors as well as a generation IV. research reactor – were accepted by the Hungarian Parliament and the government has ranked the project (worth about 2000 billion Hungarian Forints) as a "high priority project of the national economy".
The MVM Group tender will be an important opportunity for investment and is expected to take up in the second half of 2013. According to the plans the construction will start in 2017 with the first new unit completed in 2023. The project will offer a significant contribution to creating jobs, too.
A policy of openness
Apart from economic efficiency aspects and safety issues, another important factor in the success for any nuclear energy development project is public acceptance. The power station pursues a policy of openness and considers it to be one of its primary tasks to provide constant and appropriate information about the operation of national nuclear facilities to the general public.
The NPP's visitors' centre welcomes about 28,000 visitors a year and, with its professional staff and interactive installations, it provides in-depth information about a wide range of topics related to nuclear energy. The company's website also offers a wealth of technical and practical information about the NPP's operation and its commitment to environment protection. The industrial area is also accessible subject to prior approval, and the ecopark, a valuable natural environment surrounding the nuclear power plant, is open for visit too.
Energy security and high value opportunities
Paks produces clean and safe electric energy at the highest safety level and the lowest price in Hungary. Nuclear power is one of the most comprehensively regulated industries. With a continued priority given to safety, the power enhancement and elongation of the operation time of the power plant can satisfy the majority of Hungary's electric power consumption and ensure the future of national nuclear energy. The expansion project will generate important investment opportunities and will also boost job creation locally.
Further information
Published 6 June 2013