World news story
British embassy urges Brits to settle financial and other liabilities before leaving UAE
The British Embassies in the UAE aims to ensure a smooth and hassle-free departure for British nationals leaving the UAE.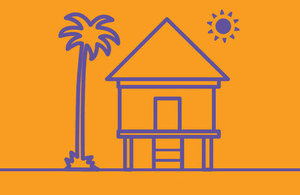 The British Embassy in the UAE has launched a social media campaign this week which aims to ensure a smooth and hassle-free departure for British nationals who are giving up their residency in the UAE.
The "Checking Out" campaign, which will continue throughout May 2016 on the Embassy's Facebook and Twitter accounts, provides a checklist of some of the most important tasks which should be carried out before leaving the UAE. In particular, it advises British nationals to know and adhere to the UAE's laws and so avoid any unforeseen legal consequences.
The checklist includes - among other tasks - paying debts, cancelling credit cards and bank accounts, requesting gratuity from employers, renting or selling properties, notifying landlords and clearing all utility bills and traffic fines.
The UK Ambassador to the UAE Philip Parham said:
This is the time of the year, as school years end, when some families and individuals think about relocating back to the UK or moving to another country. It is important that British nationals who have such plans settle financial, visa, accommodation and property issues before they leave the UAE. Non-payment of a debt is a criminal offence and could result in an individual not being able to leave the country, or being stopped and arrested if they try to come back to, or even transit through, the UAE.
The campaign also urges British nationals to ensure the validity of their passports ahead of any travel plans, and calls for families with children in schools here to give sufficient notice in accordance with the schools' admission policies to prepare transfer letters and certificates for schools at the new destination.
Notes to Editors
Please visit the Embassy's Facebook & Twitter accounts for more details on the campaign:
Published 12 May 2016
Last updated 18 May 2016
+ show all updates
Small amendments
First published.