British Embassy Tallinn is closed on 24 - 26 December
The embassy will be closed on Tuesday - Thursday 24 - 26 December for public holidays.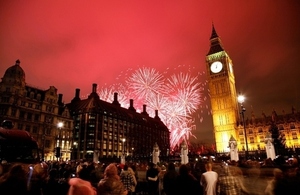 If you are a British citizen and find yourself in an emergency situation please telephone +372 667 4700 for instructions.
If you have any non-emergency questions regarding our consular services please contact the Consular section by email TallinnConsular.Enquiries@fco.gov.uk.
Published 18 December 2013