World news story
British Embassy Statement on the incident at Stansted Airport
British Embassy Muscat reaction to the story of two Omani girls denied entry to the UK on arrival at London Stansted airport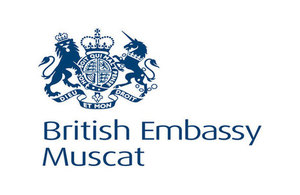 We understand the concern about the story, reported in the Muscat Daily on Monday, of two Omani girls denied entry to the UK on arrival at London Stansted airport who were restrained, temporarily detained and returned to their airport of embarkation. We are sorry for the distress that has been caused in the handling of this case.
The British Embassy in Muscat has asked the Home Office to establish, as a matter of urgency, what happened and whether there are different measures that need to be taken in future.
Whatever the circumstances of this case, we regret any impression created that Omani citizens are not welcome to visit the United Kingdom. We have made significant moves in recent years to facilitate Omani visits to the UK. Since the introduction of the Electronic Visa Waiver in January 2014, we have seen tens of thousands of applications by Omanis wishing to travel to the UK. That many Omanis wish to visit the UK remains of great importance to us.
Speaking in an interview on Al Wisal Radio on Tuesday afternoon, His Excellency Jon Wilks, the British Ambassador said:
"I apologise for how these Omani girls were treated at the airport, and I would welcome the opportunity to talk to them and their families in person. I am following the matter closely while investigations continue. Meanwhile, I do not propose to comment further on the details of the case.
"We welcome tens of thousands of Omani nationals to the UK every year and over ninety nine percent of those visitors experience no problems at the border. The UK and Oman's excellent bilateral relations are based on long-standing personal links between our two peoples. I will do everything I can to make sure those personal links continue with the younger generation, including through welcoming lots of young Omani visitors to the UK. That is why I take this case very seriously".
Published 24 February 2015