World news story
British Embassy Skopje Programme Assistance
If you are interested in applying for programme assistance from the British Embassy Skopje please read the information below.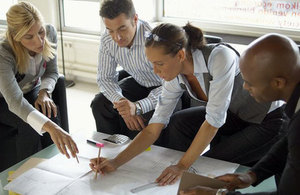 The Foreign and Commonwealth Office (FCO) has a range of programme funds that support the British government's priorities. We are supporting the Macedonian society in numerous reform areas:
Good Governance
Rule of Law
Diversity and Social Cohesion
Security Sector Reforms
For detailed information on the current portfolio of programme assistance of the British Embassy in Macedonia click here.
To see the range of programmes implemented in the period of 2005-2016 supported by the British Embassy in Macedonia click here.
To apply for funding
The application procedure includes the following stages:
submitted project concept will be reviewed by Post Project Appraisal Committee against British Embassy Skopje Country Business Plan (CBP) objectives
if the concept is in line with CBP, the potential implementers will be notified to develop full bidding proposal that will be reviewed by Post Programme Board
if proposal is approved by Post Programme Board, the completed project documentation will be submitted for approval to a Programme Board in London
If you would like to apply for funding, interested organisations must submit project proposal in a concept format to the Embassy's Project Section at
The application forms are available on the following link.
Applicants will be notified on the outcome of the submission once decision is made.
Connect with us on Facebook or follow us @ukinmacedonia
Connect with the British Ambassador on Facebook or @BritAmbCGarrett
Read our blog UK in Macedonia
Published 1 December 2015
Last updated 4 January 2017
+ show all updates
Updated date for programme portfolio
First published.