British Embassy San Jose bids farewell to Chevening scholars
The British Ambassador organised a special evening for eight Costa Rican scholars who are part of this year´s Chevening scholarship programme.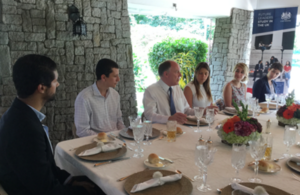 On 21 August 2017, the British Ambassador, Ross Denny, hosted a farewell event for the eight Costa Rican scholars who will be heading off to study in the United Kingdom during the academic year 2017-2018 under the Chevening scholarship programme.
This activity provided a valuable opportunity for Ambassador Denny to meet each of the scholars individually and to learn more about their aspirations for the upcoming year in the UK. It also allowed the outgoing students to interact with past Chevening scholars, Andrés Madriz and María Gabriela Alvarado, and to learn about the Chevening Alumni network in the country.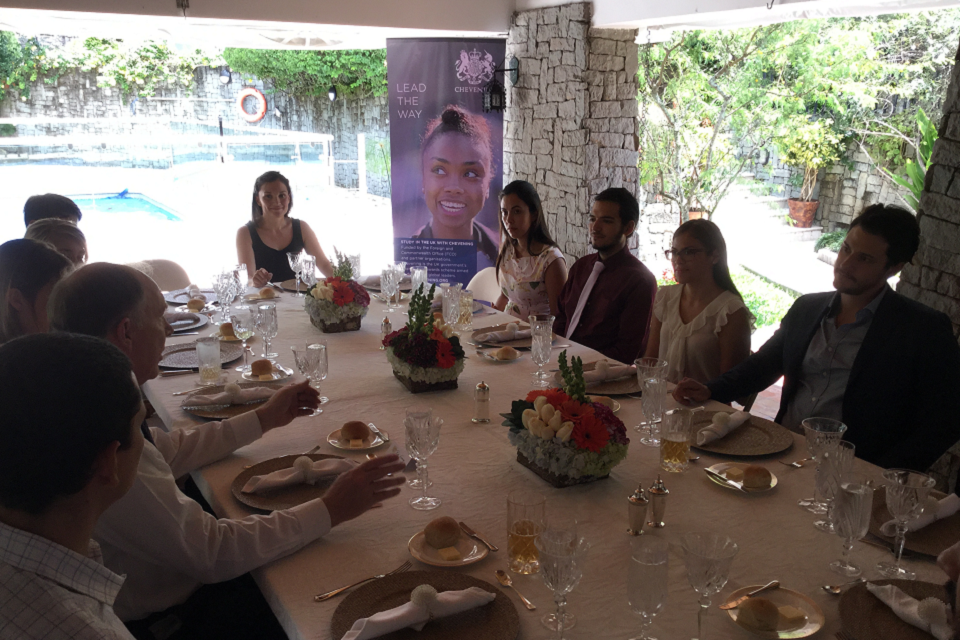 This year's Chevening awardees are:
Diego Arguedas Ortiz, MA in Climate Change: History, Culture and Society (King's College London)
Claudio Castro Badilla, MSc in Agriculture and Development (University of Reading)
María Lucía Contreras Ramírez, MSc in Economics (University of Sussex)
Monica Espinoza Rojas, LLM in Law (University College London)
Ana Cristina Gutierrez, MSc in Human Resources and Organisations (London School of Economics and Political Science)
María José Rojas Segura, LLM in International Economic Law (Queen Mary University of London)
Natalia Solano Valverde, MSc in Ecological Economics (University of Edinburgh) and
Yansy Vargas Solís, MSc in International Development: Politics, Governance and Development Policy (University of Manchester)
Chevening is the UK government's global leadership programme, offering fully-funded scholarships for future leaders and influencers to study in the UK.
Chevening is currently accepting applications for the academic year 2018-2019, so if you believe that now is the time for you to grow into your full potential, apply before the 7 November 2017 deadline on Chevening's official website
Published 29 August 2017