World news story
British Embassy in Kuwait celebrates UK excellence in technology
British Embassy is celebrating UK excellence in innovation and technology this week, and the centrepiece of the event is a British spitfire fighter aircraft.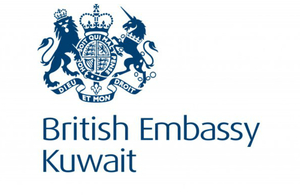 The UK is well known for its excellence in technology and innovation. And the British Embassy in Kuwait is celebrating that this week at its annual celebration of the birthday of Her Majesty the Queen. The centrepiece of the event is a British spitfire, on loan from the Royal Air Force Museum in the UK. The Spitfire – in fact paid for by subscription in Kuwait to support the war effort – exemplifies the long history of British technological excellence.
This excellence continues today. British cars, planes, green technology and IT products are world leaders. The UK government remains keen on developing this field further through funding and supporting innovation in science, technology and engineering to help the UK's high-tech industries thrive. The first class research and development at British universities and companies is vital to the quick development and diversity of British innovation and technology.
Even today, many British brands dominate the global scene. In aviation, for example, the pinnacle of engine innovation and design are the flagship Rolls Royce engines. These powerful engines are used for Airbus A350 planes. Their unquestioned reliability and efficiency makes them the preferred choice for international aviation companies and aircraft builders.
Similarly, in the automobile industry, British car brands like Jaguar and Bentley are among the most popular in the world. Over the years, these brands have used innovative ways to ensure high standards of powerful engines, speed, agility and luxury.
British technology focuses not only on performance and reliability but also on being environmentally friendly. Green technology was particularly on show during the fabulous weeks of the London 2012 Games. The London 2012 Olympic Park was built with green technology to create a new concept of park for the 21st Century. The Hargreaves Associates design, with local partners LDA Design, was inspired by the Victorian and post-war pleasure and festival gardens. The Olympic Park is now a new green space that will be used for future public events beyond the Games.
As the few examples above suggest, British technology and innovation continue to successfully combine science with luxury and reliability. These iconic British brands continue to survive and adapt, and always leave great impressions to remember.
Published 16 May 2013