World news story
British Embassy in Cairo open as normal
Consulate General in Alexandria also reopened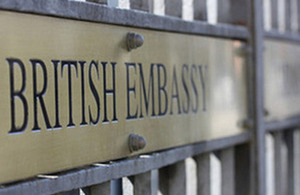 The British Embassy in Cairo and the Consulate General in Alexandria have now reopened to the public as normal. Please consult this website for future updates.
The public counter opening hours for the Consular Section are from 10am to 1pm (Sunday to Thursday).
In case of emergencies outside of working hours, such as arrest, serious illness, accident or death please call 002 02 2791 6000 for assistance.
Further information
Published 10 July 2013