British Embassy brings UK green roof expert to Budapest
The British Embassy supported an international seminar organised in Budapest to discuss the latest developments and technologies in green building.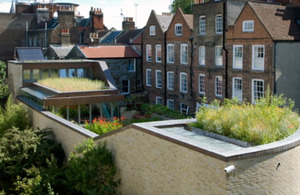 In line with its priority of taking international action to mitigate climate change, the embassy brought British expert and president of EFB (European Federation of Green Roofs Association) Dusty Gedge to Budapest to talk about the environmental and economic advantages of innovative green technologies in urban environments at a conference entitled "Green roofs around the world 2013 – new prospects for urban development". The conference, organised by EFB member Hungarian National Association for Green Roofing (ZÉOSZ), took place on 9 April, 2013 and was hosted at the Budapest University of Technology.
Green roof benefits
Urban environmental quality is heavily influenced by pollution, noise, the amount of dilapidated buildings, abandoned industrial sites, and reduced or missing green surfaces. This artificial environment is taking over urban lives and wipes out natural fauna and flora to a degree which significantly reduces residents' comfort.
Installing green roofs and facades is known to provide a better quality of life for towns and cities. While these technologies return sealed surfaces back to nature, they also:
embellish and protect roofs
retain rainwater
reduce the rate of flow of rainwater to drainage systems
filter out dust and air pollutants
bind pollutants
provide noise insulation
and provide natural thermal insulation
Green building in Hungary
While Hungary has yet to catch up with some of the countries leading in the field of sustainable building, the tendency for green technologies to gain ground is growing. Hungary's flagship Association for Green Roofing (ZÉOSZ) was founded in 1999 with the aim of bringing together local experts to discuss the rapid development of green roofing within the domestic market and to increase the number of green constructions in Hungary. Since 1999, members of the association have built more than 2 million square meters of green roofs around Hungary and are working to help green facades gain ground too.
UK economic growth boosted by green industry
In December 2006, the British government promised that all new homes would be 'zero carbon' from 2016 and introduced the Code for Sustainable Homes, against which all new homes would be rated, on a range of various sustainability measures. This announcement had a boosting effect on the house building industry and supply chain. Since then an incredible amount of innovation has taken place and new homes are now being built to increasingly high environmental standards.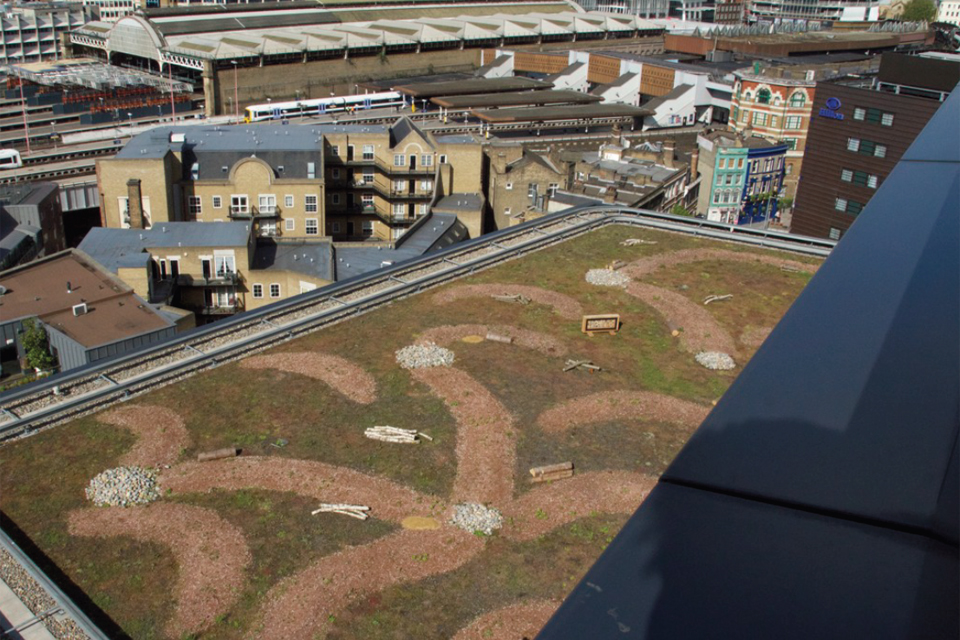 The government has also set out a number of further measures to create demand on the market for green building services and to encourage investors by establishing a predictable environment:
the National Planning Policy simplifies planning approval processes and makes the government's policies simpler and easier to follow
generating new job opportunities for both the skilled and unskilled labour force, the "Green Deal" initiative enables private businesses to offer consumers the opportunity to make energy efficiency improvements to their homes and businesses without the upfront capital costs
Experts agree that sustainable green building, in comparison with traditional technologies, offers significant cost saving. The UK has by now gathered a great amount of experience in proof of the related immediate and long-term economic advantages. Thanks to the measures introduced, and to the strong traditions of creating a greener urban environment, the UK's green industry is currently the 6th in the world and was able to produce growth even during the economic crisis.
Our work
The UK is committed to tackling climate change on an international level and the co-operation that the British government has developed in working together with the green sector can be a model for any other country – the most apparent example of this is last year's Olympic and Paralympic games, the greenest games of all times.
The British Embassy in Budapest is working to showcase the UK's know-how and to enable Britain's most successful companies to bring their professional experiences to our Hungarian partners including political decision makers and professionals of the local green industry.
Find out more
Published 29 April 2013