World news story
British Consul General Keith Allan pays his first official visit to Murmansk
St-Peterburg's Consul General Allan met First Vice-Governor of Murmansk region Alexey Tyukavin and Minister of Economic Development Elena Tikhonova.
Vice-Governor Tyukavin spoke about the main industries in the region, including oil and gas, mining, ports, transportation and fishing. The region was keen to attract investment and had introduced a range of new incentives for business, including tax benefits. They were also simplifying the start up procedures for investors. The region was also keen to diversify its energy supply and to do more on energy efficiency. Consul General Allan spoke about the UK's experience in this area and also briefed the Vice-Governor on the UK's new Arctic Policy Framework and our clear interests in working closely with Russia and the other Arctic states. The Vice-Governor and Consul General Allan also discussed the importance of the Arctic Convoys and veterans to our bilateral relationship. They also spoke about possible cultural activities during the 2014 Year of Culture between the UK and Russia.
Consul General Allan attended the 6th International Conference on Arctic Development on 19 November. Governor Kovtun spoke about energy developments in the region and also about Murmansk's future as a logistical base for Arctic development. The Governor highlighted the need to pay attention to the environmental impact of any development.
Consul General Allan also visited Murmansk State Technical University. The Rector of the university, Professor Alexander Ershov spoke about the history of the university and its important role in maritime training. Consul General Allan also briefed Professor Ershov on the UK's new Arctic Policy Framework and they agreed to consider cooperation between Murmansk State Technical University and UK academic institutions in this area.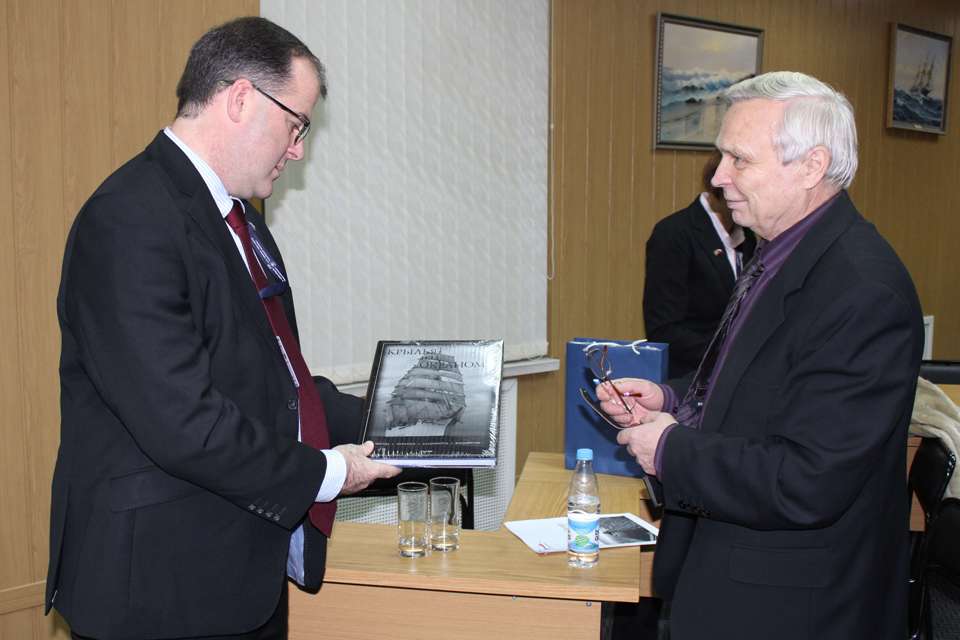 Published 27 November 2013