World news story
British citizens contributing to Zambia's development
James Thornton British High Commissioner commented on the contribution British citizens are making to Zambia's development. He said: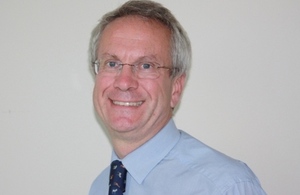 "I am delighted that I will be joining His Excellency President Edgar Lungu on the visit to landmine victims in Ikelengi district on Thursday. Ikeleng'I benefits from the support of many British citizens who are making a real difference among local communities.
"One example is the Kalene Mission Hospital which was established by British settler, Walter Fisher. Private Doctors, churches and organisations from the UK continue to support the hospital.
"The establishment of hydro-power station largely through the support of private British citizens has transformed Ikeleng'i district by proving electricity to schools and the hospital. The availability of electricity is also attracting new investments, such as a pineapple processing plant, farms, new government buildings, quarrying and block making that will create employment for the locals.
The High Commissioner went on to say that the visit to Ikeleng'i will help him see for himself the various humanitarian and developmental projects and available opportunities for further cooperation between the two countries.
Further information
Kalene Mission Hospital (KMH) was established in 1905 by Walter Fisher, a British settler. Walter's great-grandson Peter Fisher and other family members have overseen its management ever since. Visit their website for further information.

Beit Trust, a UK-based foundation, has funded Kalene Mission Hospital (three new operating theatres) as well as other building projects in Zambia. Beit Trust also awards scholarships for Zambians wishing to study in the UK.

The Zengamina hydro project on the nearby Zambezi river became operational in 2007. The 750 kilowatt run-of-river project was constructed by local villagers under the guidance of international experts at a cost of $3m raised by private donors, mainly from the UK. Hydropower has removed dependence on diesel powered generators for Kaleni Mission Hospital and surrounding areas.

The UK Government is the second largest bilateral donor to Zambia, and has invested over £60 million here in 2014/15.