News story
British Business Embassy: new jobs and investment for UK advanced engineering excellence
During the Olympic Games, Ministers are hosting the Global Investment Conference, launching the British Business Embassy and its series of Global Business Summits. Deputy Prime Minister Nick Clegg will give the keynote address at the British Business Embassy on advanced engineering excellence being held at Lancaster House on 10 August.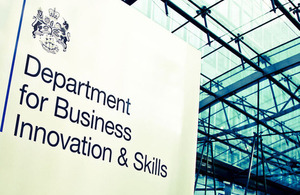 10 Aug 2012
---
---
The Deputy Prime Minister Nick Clegg will announce a series of deals by UK companies that will lead to hundreds of jobs in the engineering, aerospace and automotive sectors.
Airbus will recruit 169 apprentices and graduates in September, in addition to taking on around 600 new UK employees during 2012.

Bifrangi has received permission for a new steel forge in Lincoln and will invest £39 million, creating 50 and safeguarding 100 jobs.

Pirelli Group announces a £20m investment in R&D and new process machinery; creating 37 new and protecting 120 UK jobs.

GKN plc announces investment of more than £12m to increase the capacity of its facilities in Birmingham and Telford.

Precision Technologies Group (PTG) announces new £3.3 million machine sales to China.

Cella Energy is working with NASA on advanced research programmes, including space satellite radiation shielding, generating up to 25 new UK jobs.

BGS International has won a £97,000 tender to assist the Indian Government in implementing a major airborne geophysical survey programme.
Business Secretary Vince Cable said:
"The key to a sustainable and balanced economy is having a long-term approach to growth, investing in manufacturing technology, R&D and skills so we have the right talent to make the most of the recovery.
"Working with business, we are taking steps to strengthen the UK's manufacturing capability, ensuring a better business environment that will address barriers to growth, encourage innovation, exports and inward investment as well as build UK supply chains
Links
Published 10 August 2012