British buses just the ticket for Auckland thanks to ECGD backing
Alexander Dennis Ltd will supply 118 buses to Swift Transport through a guarantee to ANZ National Bank.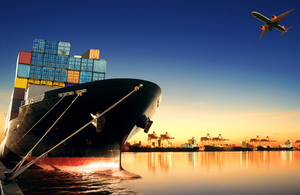 The Export Credits Guarantee Department (ECGD) confirmed today that it has supported Scottish bus-maker Alexander Dennis Limited (ADL) on a NZ$45.8 million (approx. £22 million) deal to supply 118 buses to one of New Zealand's leading bus operators.
ECGD provided a guarantee to ANZ National Bank in support of a loan to Swift Transport. The buses are now being shipped in chassis form from the UK to New Zealand where they will be bodied by Kiwi Bus Builders, using kits supplied from ADL's Falkirk factory. Swift Transport will then lease the vehicles to its subsidiary NZ Bus.
Robert Davey, Group Commercial Director at ADL said: "There is no doubt that ECGD played a significant role in us penetrating this important market. The vehicles we are providing are fuel efficient, highly manoeuvrable midi buses that have been a huge success in the UK and other territories. We have an opportunity here to change the transport landscape in Auckland and across New Zealand. Our new build partnership with Kiwi Bus may also provide the gateway to Australia.
"It is clear that the government, through ECGD and other departments is prepared to put its money where its mouth is when it comes to helping UK companies access new export markets. This sort of initiative provides a win-win situation for everyone. It supports jobs at our manufacturing operations in the UK, provides the platform for new build partnerships in overseas territories and puts British products in the shop window of the world. All of that could not have happened without the support of ECGD which, thankfully, also recognised the need for urgency and minimum bureaucracy."
ECGD Chief Executive Patrick Crawford said: "I'm very pleased that ECGD's support helped ADL to conclude this important deal. ADL beat several other companies, including MAN and Scania, and hopefully this success will act as a break-through for them in both New Zealand and Australia. This shows how ECGD's support can help UK exporters bring home significant deals in markets across the world."
Published 15 June 2011