British Army Olympic judoka on his finest sporting moments
Trooper Emmanuel Nartey, 29, who is representing Ghana in judo at the Olympics, recalls his most treasured sports medals. Interview by Lorraine Mcbride.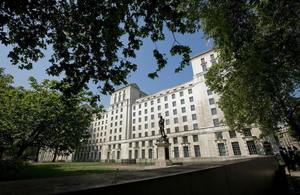 World Cup Gold, 2009
When I won the gold medal at the World Cup in Samoa it was a special moment, and the greatest breakthrough of my sporting career. The medal with the most meaning has to be my World Cup gold medal.
When I was called up to represent Ghana, it was an amazing feeling and a childhood dream. It's one of my main goals in sport, and to be able to achieve it was an honour. My mum was so proud and cried tears of pure joy.
Everything changed, and overnight I became famous in Ghana. Now people recognise me when I walk down the street and stop to chat about how well I'm doing in sport.
I won my black belt aged just 17 and I made my international debut at the same age in the World Cup in 2001; and winning it felt amazing. I knew I was a world-class athlete, but couldn't break through on the circuit.
It was really frustrating, and in 2009 we started on the road to Olympic qualification. Then, when I won, suddenly the pressure was off. It gave me great confidence.
World Cup Bronze, 2010
My second World Cup medal was winning bronze in Venezuela. To win a gold in 2009 and then to slip to bronze was quite disappointing. It showed me that I needed to work really hard, but at the same time I realised that I had the motivation and desire to carry on.
I train hard at Bath University every single day; six hours on Monday, four hours on Tuesday/Wednesday, six hours on Thursday, four hours on Friday and two hours on Saturday/Sunday.
Before a major championship my coaches help motivate me, and I meditate about winning to get in the right frame of mind before stepping on the mat. There is always mutual respect between competitors, but ultimately the best fighter wins.
World Cup Silver, 2011
The Judo World Cup takes place every year on the circuit, as do the Grand Prix, the Grand Slam and the Senior World Championships; the latter is the best, and where I've reached the quarter-finals on three occasions.
In Liverpool, in 2011, I fought really well all day and it didn't look like I'd lose but, during the final, with just 49 seconds left on the clock, I lost concentration. It was a slip that cost me the match. Luckily, even though I didn't do as well as I hoped, silver still counted towards Olympic qualification.
Before a match, I get nervous and excited. Every athlete gets nervous, but I have to make my nerves work for my own good.
My judo hero is Kosei Inoue, the Japanese champion and former world number one, who is one of the most talented and skillful judo players the world has ever seen, and I'd love to follow in his footsteps.
Ghana National Championships Gold, 2000
I was just nine years old when I started judo. Two of my older brothers then aged 16 and 12 were winning judo tournaments and bringing home medals. I always wanted their medals, but they were way better than me, so we became a competitive family.
Winning my very first medal in Accra, in Ghana's national championships in 2000, was exciting. It also caught the eyes of Ghana's selectors for the national team.
Now I coach kids in schools for a chance to see the next generation coming up.
I display all my medals either at home in Bath or my military unit, RAF Honington in Suffolk.
Commonwealth Silver, 2006
My first medal on the international stage was winning silver at the Commonwealth Championships in Londonderry. I have good memories, but had a few restrictions travelling freely as a soldier.
I really wanted to be the Commonwealth champion, and was gutted to lose to Craig Ewers, a fighter from Wales. My medals are very important and, when I look at them, memories flood back reminding me of the training, dedication and hard work I've put into my sporting career.
Eight years ago, I was released from Army duties to train full-time and compete at international level. The Army is 100 per cent supportive.
They've granted me all the time off that I need to concentrate on training, as well as financial support to travel abroad to compete.
British Open Championships Bronze, 2007
I won bronze at the British Open in Crawley, Sussex. It was a good tournament, the first international that I performed in this country, and I was the only UK-based player to win a medal.
Judo internationals draw good crowds with 10,000 supporters and it's often shown live on TV. British fans always give me a cheer, which is very important to me. Whenever I competed in the World Cup, all the British players lost, but the crowd supported me right to the end.
London 2012 will be my first Olympics, and I qualified after finishing fifth in the African Championships. I'm proud that I will be the first Ghanaian to represent my country at judo. In London my threat will come from Japan and Korea.
Of course I am hopeful of a medal in the 73kg category. I'm currently seeded Ghana's number one player and 23rd in the world rankings. After the Olympics I'm not sure whether I'll retire. It's a decision I'll have to take after considering all my achievements, and I'll speak to my unit about what I want to do in my future Army career.
This article by Lorraine McBride is taken from the July 2012 issue of Defence Focus - the magazine for everyone in Defence.
Published 30 July 2012