British and US Marines play charity cricket match in Sangin
Before the responsibility for security in Sangin transferred from the UK to the US, Marines from the two nations joined together for some sporting relief in the form of a game of cricket.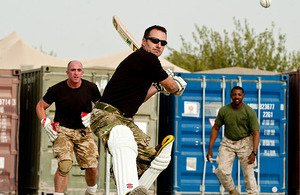 Sometimes an explosion breaks the silence of an afternoon in Sangin, but that sound was displaced by cheers, as British and US Marines joined together and played a charity game of cricket:
The game was a charity event for the Somerset County Cricket Club," said Sergeant Mike Davis, Royal Air Force Regiment, with the Military Stabilisation Support Team. "They sent over the equipment that we used today.
The match was about more than just charity though, Sgt Davis said, adding that each team was required to include US Marines playing a sport that is for the most part alien to them: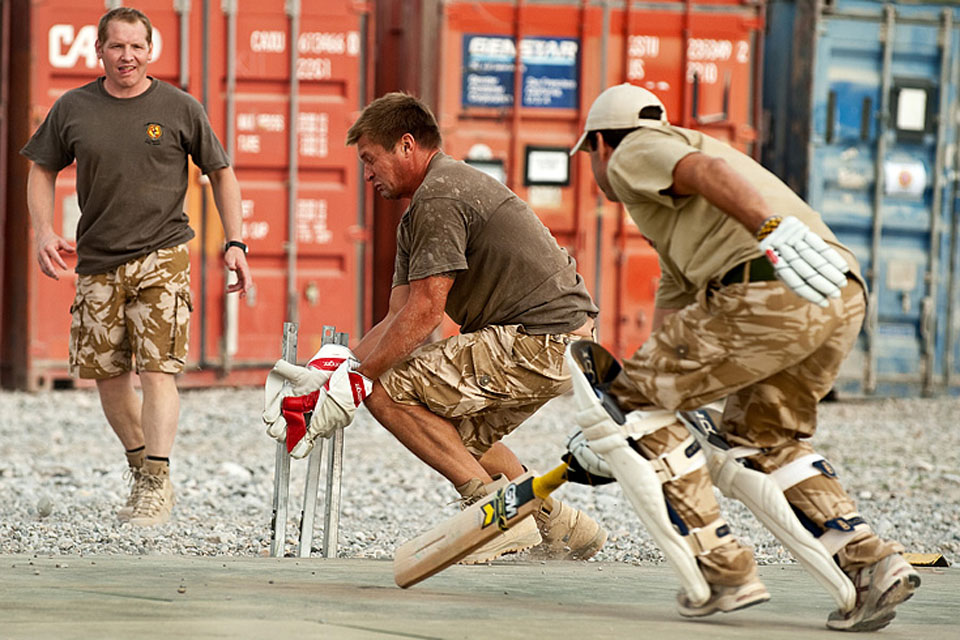 "The Americans who played were pretty good," said Sgt Davis. "It was funny to see them play at first, but they did very well."
The Americans enjoyed playing:
This game means a lot to me," said Staff Sergeant Michael Bailey, a career planner with the 3rd Battalion 7th Marine Regiment. "My grandfather and father both loved cricket.
SSgt Bailey also said it was nice to spend a few hours letting loose and having fun.
But the match was about more than just fun, it was about building relationships:
We patrol with the British and we work hard with them," said Sgt Josh Michlitsch, a Squad Leader with the Police Mentoring Team, 3rd Battalion 7th Marine Regiment. "It is good for us to be able to have fun with them too.
I have the utmost respect for the British Marines and am honoured to work with them and be able to play with them," added Sgt Michlitsch.
SSgt Bailey, who played cricket in high school in the Caribbean, described cricket as a gentleman's game similar to baseball.
The equipment used was signed by each player and will be auctioned off by Somerset County Cricket Club. The two teams were the officers of both forces versus the non-commissioned oficers of both forces. The officers won 83-51.
Sgt Davis said there are plans for a game between the non-commissioned officers and the junior ranks in the next few weeks.
Published 21 September 2010