World news story
British Ambassador's statement on Lady Thatcher's death
Statement from British Ambassador to Cote d'Ivoire Simon David Tonge on the death of former Prime Minister Lady Margaret Thatcher: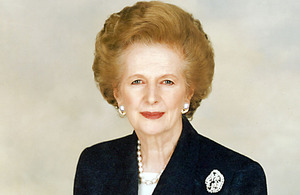 "I was shocked and saddened to learn of the death of Lady Thatcher.
She was Prime Minister when I was in high school and when I started university.
For my generation she was a defining figure in British and world politics. A remarkable figure in British history has passed away.
My thoughts and prayers join with those of many others in paying tribute to Lady Thatcher's memory and in thinking of her family at this sad time.''
Published 11 April 2013