World news story
British Ambassador's International Women's Day message
Miss Thorda Abbott-Watt OBE gives her thoughts on the significance of this special occasion.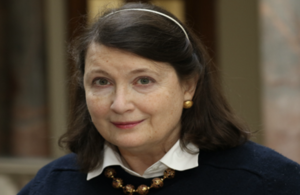 It is 100 years ago this year that women householders in Britain over the age of 30 first won the right to vote. It took another ten years, until 1928, before all adult women were enfranchised.
Do I vote? Yes, every time. Brave women died so that I could. I will not waste their passion and their blood. Does the person I vote for always win? No. But if you do not vote, you have no right to complain.
A quote for the day from Emmeline Pankhurst, who led the British suffragette movement which eventually won us the right to participate fully in the political life of our country:
We are fighting for a time in which every little girl born into the world will have an equal chance with her brothers. Never underestimate the power of women to define our own destinies.
Thorda Abbott-Watt HM Ambassador to Turkmenistan
Published 7 March 2018