World news story
British Ambassador to the Philippines' Eid Message
British Ambassador to the Philippines Asif Ahmad has sent warm wishes to Muslims celebrating Eid ul Fitr.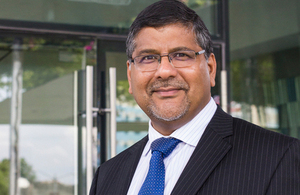 Ambassador Asif Ahmad said:
Today is Eid ul Fitr which marks the end of Ramadan. A month of fasting, introspection and thought for those who are less fortunate, is marked today as a celebration by Muslims in the Philippines, the UK and other parts of the world. For both countries it is an opportunity to appreciate and understand better the culture and diversity of its people. I hope that between now and the next Eid, we will see progress as we work on the Bangsamoro peace process. The Philippines will have a better future when all communities see the fruits of peace and prosperity. Eid Mubarak to everyone participating in the celebrations and enjoying the holiday declared for the 29th of July.
Published 28 July 2014