World news story
British Ambassador to Poland visits Radom
Ambassador Robin Barnett explored opportunities for UK business and broader bilateral co-operation in Radom on 29 April.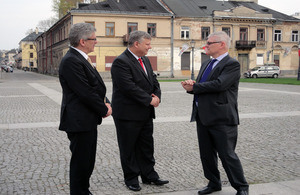 The Ambassador travelled to Radom by Polski Bus, a British investment which is helping to keep Poland moving.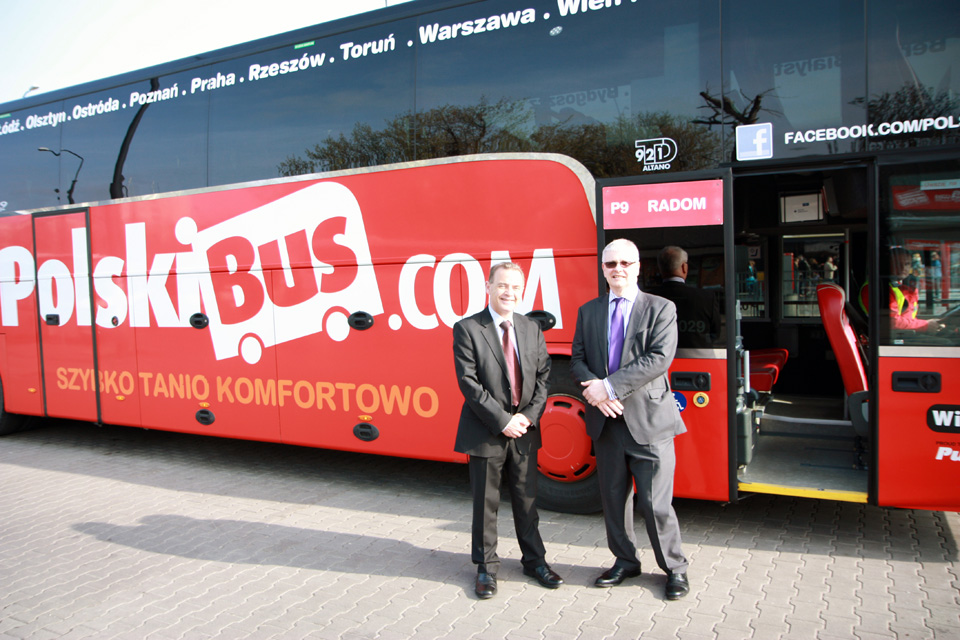 While in Radom, the Ambassador met Mayor Andrzej Kosztowniak, as well as local politicians, including Marek Suski MP and Deputy Marshal of the Senate Stanisław Karczewski. In addition to discussing trade and investment opportunities, he stressed the importance for economic development of an outward looking EU and, in particular, the benefits of an EU/US Trade and Investment Partnership.
The Ambassador also visited the Tarnobrzeg Special Economic Zone where he discussed commercial diplomacy and investment opportunities with representatives of the Business Centre Club, the Chamber of Commerce and Industry, and the Centre for Innovation and Technology. The Mayor noted the availability of a skilled workforce in Radom with engineering expertise and highlighted Radom's strategic location and increasingly good transport links. The new airport is expected to be operational later this year with both passenger and cargo flights.
Another theme of the visit was the importance of innovation for economic development in both the UK and Poland. The Pro-Rector of Kazimierz Pułaski University of Technology and Humanities and the Director of the Innovation Centre both underlined the importance of growing engagement between business and academia.
Published 30 April 2013