World news story
British Ambassador pays last official visit to Casablanca
HE Clive Alderton was warmly received during his last official visit to Casablanca on 17 June 2015.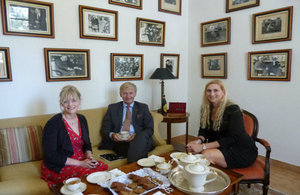 As he approaches the end of his tour in Morocco, the British Ambassador HE Clive Alderton was warmly received during his last official visit to Casablanca on 17th June 2015. The Ambassador visited the British Consulate-General to present an award for long service on behalf of the British Foreign Secretary to Badia Mrani of the UK Trade and Investment team. The Ambassador made a courtesy call on His Excellency Mr Khalid Safir, the Wali of Grand Casablanca, and thanked him for his friendship and close cooperation with the Embassy, as well as discussing the number of world class projects underway in Casablanca, and the scope for partnerships with the UK.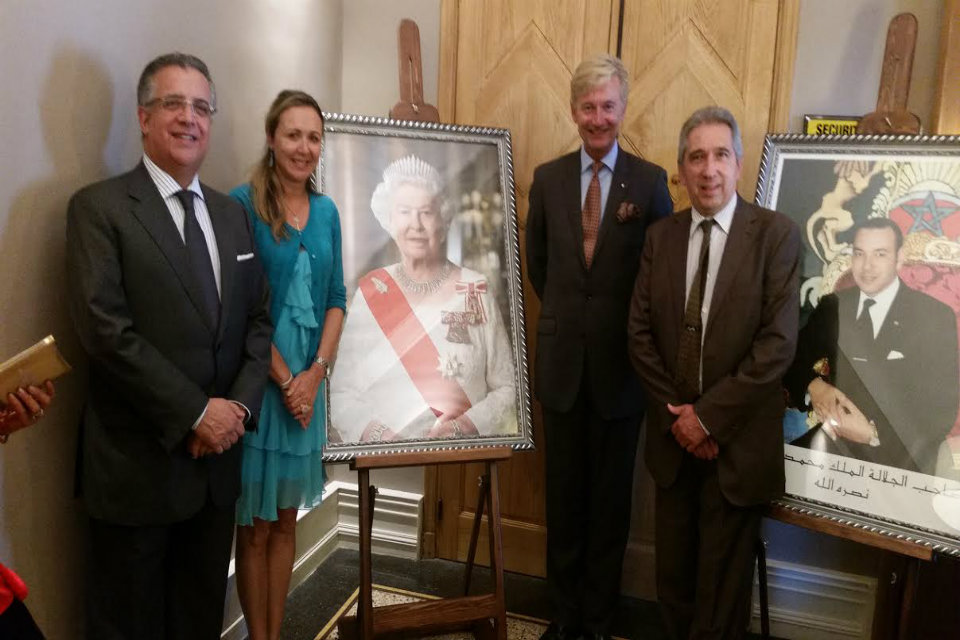 The Ambassador also met the Chairman and CEO of OCP, noting the scale and vision of the company's development programme in Morocco and Africa. Along with the British Consul General in Casablanca Ms Francine Torbett, the Ambassador called on the US Consul General Ms Nicole Theriot at her residence Villa Mirador, where the British Prime Minister Winston Churchill stayed during the Casablanca Conference of 1943. Ms Theriot served tea in the map room which contains original mementos and photos from the Conference. The Ambassador attended a British tea party hosted in his honour by Mohamed Raihani, President of the British Chamber of Commerce in Morocco at the new British Business Centre in downtown Casablanca. Mr Raihani thanked the Ambassador for his outstanding support for UK-Morocco business relations during his three years in Morocco. This was also an opportunity for the Ambassador to bid farewell to friends from the Moroccan and British business community. The Ambassador paid a farewell visit to the historic St John's Anglican Church in the heart of Casablanca - an enduring symbol of Morocco's warm and generous relationship with its long-standing Christian community - before attending a dinner hosted by the CEO of the Casablanca Stock Exchange, Mr Karim Hajji.
The Ambassador said: "It is always hard to say farewell, but the tone of the whole visit was incredibly positive and upbeat. Bilateral trade has almost doubled in the last 2 years. We have signed landmark partnership deals, including between the Casablanca and London Stock Exchanges. Our new Minister, Tobias Ellwood, made Morocco his first overseas visit within days of our General Election last month. It has been an honour and a privilege to play a small role in helping bring these projects to fruition during my time as Ambassador.