Britain 'should feel immensely proud'
Sports Minister praises all those involved in London 2012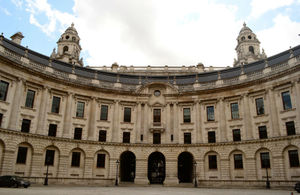 The whole country should feel immensely proud of the achievements of London 2012, Sports Minister Hugh Robertson has said today.
Speaking after the Paralympics drew to a close, Mr Robertson paid tribute to the Olympic and Paralympic athletes, Torchbearers, and the army of volunteers and workers who helped deliver the Games.
"London 2012 has been a fantastic Games and the whole country should feel immensely proud of what has been achieved," said Mr Robertson.
Paying tribute
"Quite rightly our glorious athletes have taken centre stage thanks to their incredible achievements, but we should also pay tribute to the thousands of torch bearers, volunteers and other unsung heroes who have all played their part.
"The closing ceremony may draw the curtain on the Games but we are determined to deliver a genuine and lasting legacy from London 2012."
London Mayor Boris Johnson was also among those who praised the successful delivery of the Games. "The Olympic and Paralympic Games has taken years in the planning and there is a dedicated cast of thousands to offer our gratitude and without whom this glorious summer would not have been possible," Mr Johnson said.
"This includes those who kept London working and a huge army of community-spirited volunteers. We must also pay tribute to our fantastic police and emergency services, the Armed Forces and security personnel, Transport for London staff and all transport workers.
Further information
Published 20 September 2012