World news story
Britain Brunei Business Forum hosts talk on supporting SMEs
BBBF held a talk and panel discussion event held at the Laksamana College on "SMEs – How We Can All Play A Role In Supporting Their Growth".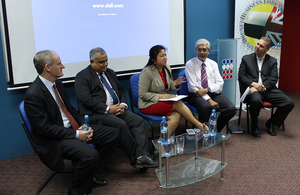 On Tuesday 21 May 2013 the Britain Brunei Business Forum was delighted to hold a talk and panel discussion event held at the Laksamana College of Business on the topic of "SMEs – How We Can All Play A Role In Supporting Their Growth". His Excellency Rob Fenn, British High Commissioner and Patron of the BBBF, was Guest of Honour.
In his remarks to set the context for the event, His Excellency Rob Fenn noted:
Britain and Brunei are interdependent. SMEs and their banks are also interdependent. So it should be no surprise to find the Britain Brunei Business Forum hosting a discussion of SMEs and how we can help them to flourish. In particular, we are interested in how to encourage SMEs to export, since there is often a close correlation between exporting and growth – both for a company and for the economy as a whole. That makes it especially appropriate that our event includes the ASEAN Business Advisory Council, who also share this focus. In the UK we have an ASEAN Business Council of our own, dedicated to helping UK SMEs take the plunge and begin exporting to ASEAN member countries.
During her welcome to the speaker, panellists and audience, Lai Pei-Si, Chairperson of BBBF said:
In Brunei, SMEs form the backbone of the private sector with 90 per cent of businesses being SMEs. They are also an important part of the country's economic diversification agenda and, as such, understanding the roles each and every one of us can play to help nurture their growth will help in their success.
After the introductory remarks, the event started with a presentation by Christopher Dalo, Global Head, SME Sales Management and Customer Offerings, Standard Chartered Bank, based in Singapore. During his presentation, Christopher covered topics on the SME landscape and their changing needs, challenges SMEs face and what can be done to mitigate them, as well as how SMEs can maximise relationships with financial institutions.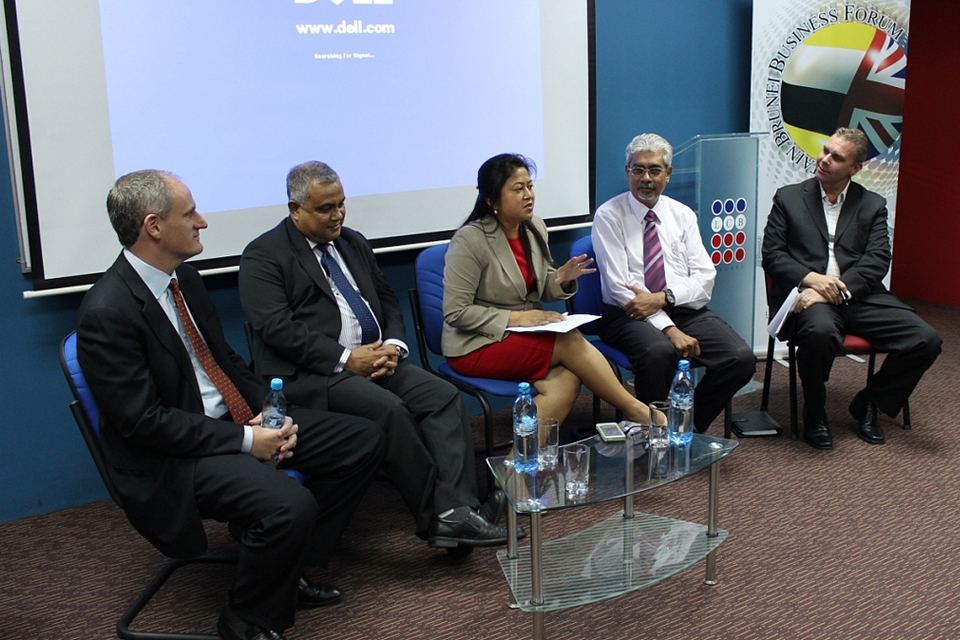 The talk was followed by a panel discussion featuring Christopher Dalo, Sheikh Rashid, Assistant CEO, Brunei Economic Development Board, Ambrose Nathan, Managing Consultant, BIZADVISE, and Fauziah Talib, Chairperson, ASEAN Business Advisory Council. Stuart Kemp from the BBBF was the moderator.
The BBBF is a business association focused, historically, on promoting trade and business relationships between Britain and Brunei. The membership comprises leading multi-national corporations and Bruneian companies associated with the UK. With Associate Membership now in place, the BBBF looks to forge a relationship with Brunei's future business leaders and strengthen ties between the two countries for the benefit of both.
Existing students with an association to the UK, through either currently studying in the UK or at a Brunei-based College affiliated to the UK, together with alumni of both types of institution who have completed their studies within the last three years, are all qualified to apply for Associate Membership.
More photos from the event can be viewed here. Find out more on BBBF and follow @BBBFonline on Twitter. They can also be found on Facebook by searching for the Britain Brunei Business Forum.
Published 23 May 2013