Bristol nightclub stabbing sentence increased after Solicitor General's appeal
Vandross Williams has prison term increased to 13 years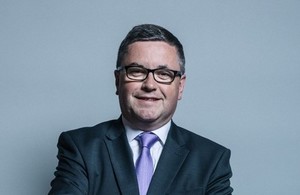 A man with previous violent offence convictions has had his sentence increased after the Solicitor General, Robert Buckland QC MP, referred it for being too low.
On 20 August 2017 Vandross Williams, 25, entered the Jack of Diamonds club in Bristol city centre with a large knife. After an altercation with 2 acquaintances inside the club, the group moved to the road outside where Williams proceeded to repeatedly stab his victim, leaving him with life-threatening injuries.
Williams was originally sentenced to 9 years imprisonment at Bristol Crown Court. Today, after the Solicitor General's reference, the Court of Appeal increased his sentence to 13 years in prison.
Commenting on the sentence increase, the Solicitor General said:
Williams has a history of violence and has now caused serious physical harm to a victim. His crime deserved a tougher punishment, and I am pleased the Court has now seen fit to increase his sentence.
Published 27 March 2018