World news story
Bringing innovation to Ekaterinburg
The British Consulate General in Ekaterinburg jointly with the Centre of Innovation Business organised a seminar Commercialisation of Innovations as part of the UK Government Commercial Diplomacy project.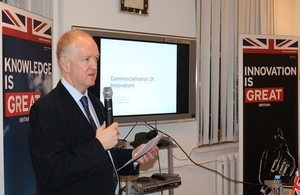 The purpose of the one-day event was to build the skills to promote research developments and to assess projects for investment and commercialisation in small and medium innovative businesses using the UK expertise. Main topics included: promoting your innovation to an investor, bringing innovative ideas to iarket, international marketing, financial planning and choosing a direction for developing business. More than 40 companies and organisations took part including representatives of different sectors' SMEs, techno parks and educational establishments.
British Consul Genera Neil Semplel opened the event and Stephen Davies, a British expert on commercialisation of innovations and techno parks management, made a presentation sharing UK experience and took questions.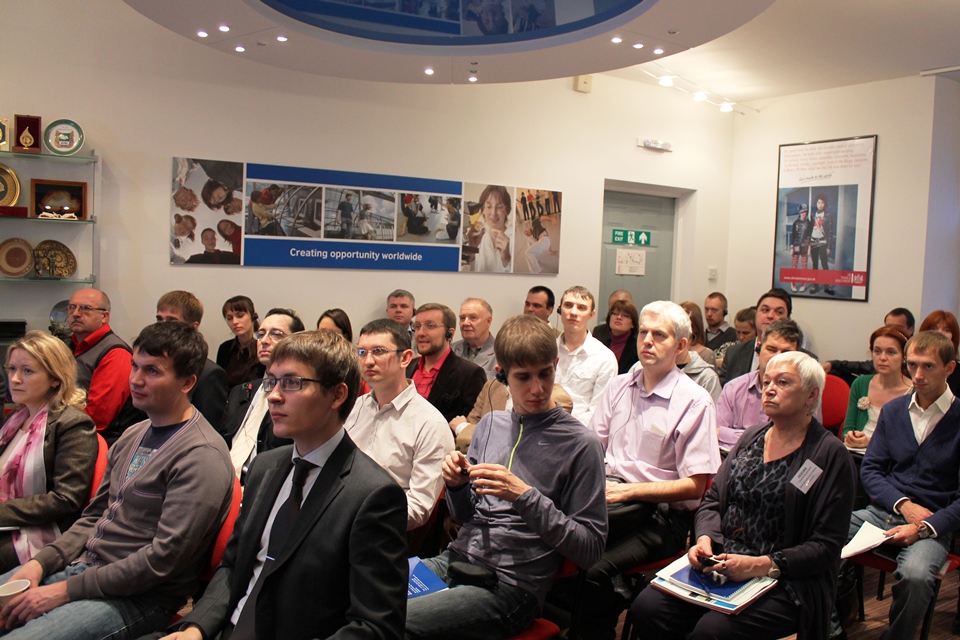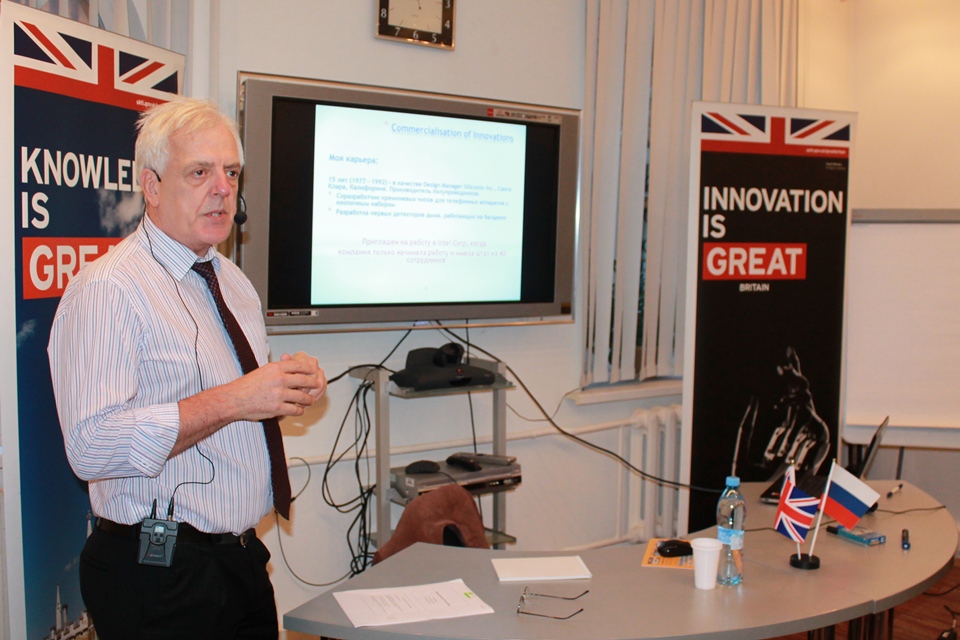 Published 14 November 2013