World news story
Bringing disruptive innovation to Japan
Several prominent UK companies share their experiences of entering the Japanese market and offer advice to those with an interest in Japan.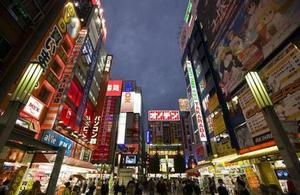 On his recent visit to Japan, Minister for Trade and Investment, Lord Livingston, held a round-table discussion with successful UK companies operating in Japan.
With a focus on innovative technology, representatives of Hailo, Ve Interactive and Intralink explained their business here, how they entered the market and lessons learned along the way.
Adding to the expertise around the table were representatives from NTT Docomo Ventures, Ilika Japan, Abcam, Google Japan, Certivox, and Accounting Asia GMS.
Useful learnings
A recurring observation was that UK companies need to provide quality products and show dedication and commitment when aiming to bring their services and products to Japan.
Often touted as a difficult market, Japan remains an attractive and profitable one for companies willing to invest time and resources into their market entry strategy.
Succeeding in Japan
Watch our video to gain a better understanding of what it takes to earn success for your business in Japan.
Preview - Game Changers: Bringing Disruptive Innovation to Japan
Roundtable dicussion topics
Some of the topics included in the discussion were:
breaking into the Japanese market
changing the Japanese market systems, business models and processes
why British companies should choose Japan as an export destination
advice on doing business in Japan
how to make a good impression on your Japanese counterparts
Next steps
Contact the UK Trade and Investment Japan team today to understand the potential for your business in this huge and lucrative market.
Read more about doing business in Japan.
Published 28 January 2015