News story
Brighton burglar Ryan Lewis sees prison sentence increased
Brighton burglar Ryan Lewis was today sentenced to an increased prison term after a referral to the Court of Appeal by Solicitor General Robert Buckland QC MP.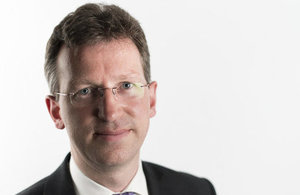 Mr Lewis was convicted of a number of burglary offences at Lewes Crown Court in November 2014 and sentenced to one year in prison.
At a hearing today, the Court of Appeal quashed the original sentence and raised Mr Lewis' jail term to three years and seven months' imprisonment.
Speaking after the hearing, Solicitor General Robert Buckland QC MP said:
"Mr Lewis is a repeat offender and habitual criminal who has been committing burglaries for nearly 20 years.
"I referred this sentence to the Court of Appeal as his original jail term failed to reflect Mr Lewis' constant reoffending, and I am pleased the Court has increased the time he will now serve in jail."
Published 13 January 2016