Bribery Act comes into force
The Bribery Act comes into force today, enabling the country to play a full part in tackling corruption.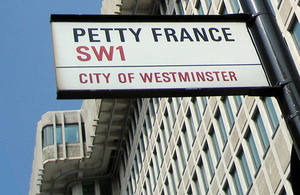 The Act will allow Britain to tackle this serious obstacle to trade and development without placing additional burdens on business and legitimate enterprise.
The Bribery Act introduces a corporate offence of failure to prevent bribery by persons working on behalf of a business, and makes it a criminal offence to give or offer a bribe and to request or accept a bribe either in this country or abroad. Normal corporate hospitality will be largely unaffected by the new Act.
Justice Secretary, Kenneth Clarke, said: 'Bribery and corruption has a direct impact on the ability of honest businessmen and women to export and to make their living. The guidance that is already available should reassure companies that the prevention of bribery is commonsense and does not require unduly expensive or onerous procedures for legitimate businesses.'
Guidance on the procedures businesses can put in place to prevent bribery has been available since March, allowing businesses to familiarise themselves with the new legislation and ensure they are prepared.
View the guidance and quick start guide
Published 1 July 2011