News story
BRB (Residuary) Ltd has been abolished
The organisations that have taken on BRBR's functions and responsibilities.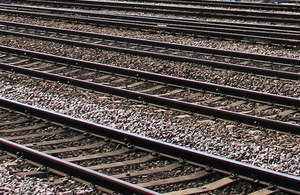 BRB (Residuary) Ltd (BRBR) has been abolished with effect from 30 September 2013. It had been announced on 14 October 2010 that BRBR would be abolished following the Cabinet Office's Public bodies review.
BRBR's continuing functions have been dispersed to various successor bodies. The functions for which each successor body is now responsible, and their contact details are:
Highways England Historical Railways Estate
The Highways England Historical Railways Estate is now responsible for the historical railways estate (formerly known as the Burdensome Estate). This includes legacy bridges, abutments, tunnels, cuttings, viaducts and similar properties associated with closed railway lines, and sales.
Highways England Historical Railways Estate
37 Tanner Row
York
YO1 6WP

Tel: 01904 621924
Email: hreenquiries@highwaysengland.co.uk
London & Continental Railways Ltd
London & Continental Railways Ltd (LCR) is now responsible for former BRBR properties with development potential, or which might be used for future railway projects, office buildings (The Axis, Birmingham; The Railway Technical Centre, Derby; Piccadilly Gate, Manchester). LCR is also acting as the managing agent on behalf of DfT for Waterloo International Terminal, North Pole International Depot and Temple Mills Bus Depot.
London & Continental Railways
4th Floor
1 Kemble Street
London, WC2B 4AN

Email: property.enquiries@lcrhq.co.uk
Network Rail
Network Rail is now responsible for a small number of properties closely associated with the operational railway that should have transferred during railway privatisation or which should be maintained by the owner of the operational railway, various memorials commemorating those killed in railway accidents or rail employees killed during the world wars, and Old Dalby test track in Leicestershire and Nottinghamshire.
The full list of properties transferred to Network Rail is given in a schedule attached to the Statutory Instrument that abolished BRBR.
Rail Safety and Standards Board
The Rail Safety and Standards Board (RSSB) is now the owner and holder of the intellectual property rights of the 'RDDS managed documentation' (consisting of drawings and maintenance documents and reports, generally relating to rolling stock built before 1996).
Rail Safety and Standards Board
Block 2
Angel Square
1 Torrens Street
London, EC1V 1NY

Tel: 020 3142 5400
Email: enquirydesk@rssb.co.uk
Department for Transport
The Department for Transport (DfT) is now responsible for ill health claims from former British Rail (BR) employees.
General Counsel's Office
Department for Transport
Great Minster House
33 Horseferry Road
London, SW1P 4DR

Tel: 0300 330 3000
If it is unclear to which successor body an enquiry should be directed, or if the enquiry is about BR staff records, the DfT public enquiry helpline will be able to provide assistance and guidance: 0300 330 3000.
Published 30 September 2013