Brazil feels the power of 2012 as School Games go global
The UK's School Games are to go global thanks to a deal with Rio 2016, agreed yesterday by Jeremy Hunt on a trip to Brazil.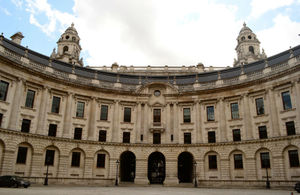 In May 2012, Brazilian children will be invited to participate in the first ever School Games national finals in London's Olympic Park. In return, UK schoolchildren will visit Brazil in 2012 to participate in Brazil's Olimpiadas Escolares programme, which aims to significantly increase youth participation in sport.
The Brazilian programme runs in around 40,000 schools with around 2 million children (10% of Brazil's 12-17 year olds) taking part. This will build international relationships and strengthen the development of both events.
Boosting the 2012 legacy
"Brazil is buzzing with the anticipation of hosting the 2016 Games, and they are keen to learn lessons from London about how best to maximize benefits that come from hosting the Games," said Mr Hunt. "There's a real excitement and enthusiasm about sport amongst young people across the UK and the new School Games will leave a real sporting legacy from London's games.  The pilots are going well and schools up and down the country are signing up. This new link with Rio 2016 will boost the international and domestic legacies from London 2012."
School Games pilots
The Secretary of State was in Brazil to strengthen the UK-Brazil partnership on sport and the Olympic and Paralympic Games. The School Games in the UK is currently in a pilot phase with nine regional school sport events taking place across the country this summer, ahead of the launch of the new national School Games competition in September. The new competition will use the inspiration of 2012 to get more young people playing competitive sport, and will build up to a national final in the Olympic Stadium in May 2012.   
Further information
Published 24 June 2011