News story
Brathay Apprentice Challenge 2015 winners announced
Apprentices from Dale Power Solutions and Sellafield Ltd have jointly been named the country's apprentice teams of the year.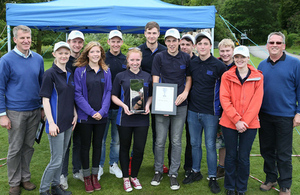 Apprentices from Dale Power Solutions and Sellafield Ltd have jointly been named the country's apprentice teams of the year following a gruelling seven-month Challenge against the country's leading apprentice employers and training providers.
The Brathay Apprentice Challenge, the official search for the apprentice team of the year, is supported by the National Apprenticeship Service and saw eight finalists raise over £41,000 for nine charities. In the past 4 years the challenge has raised over £136,000 for charities across the country.
Dale Power Solutions raised almost £2,000 for St Catherine's Hospice and completed a community project, which included refurbishing a local shelter in South Cliff Garden. Sellafield raised nearly £9,000 for North Lakes Food Bank while also supporting the food bank through volunteering.
The logistical and team building finale held at Brathay Trust's Windermere headquarters tested the teams individual and group strength mentally and physically. It also developed their leadership, team building and communication skills.
Dale Power Solutions and Sellafield Ltd narrowly beat Plymouth City Council and a team from Pera Training and Emfec Group into second place. Nottingham City Homes finished third with Redrow Homes, British Airways and HSBC also competing in the finals.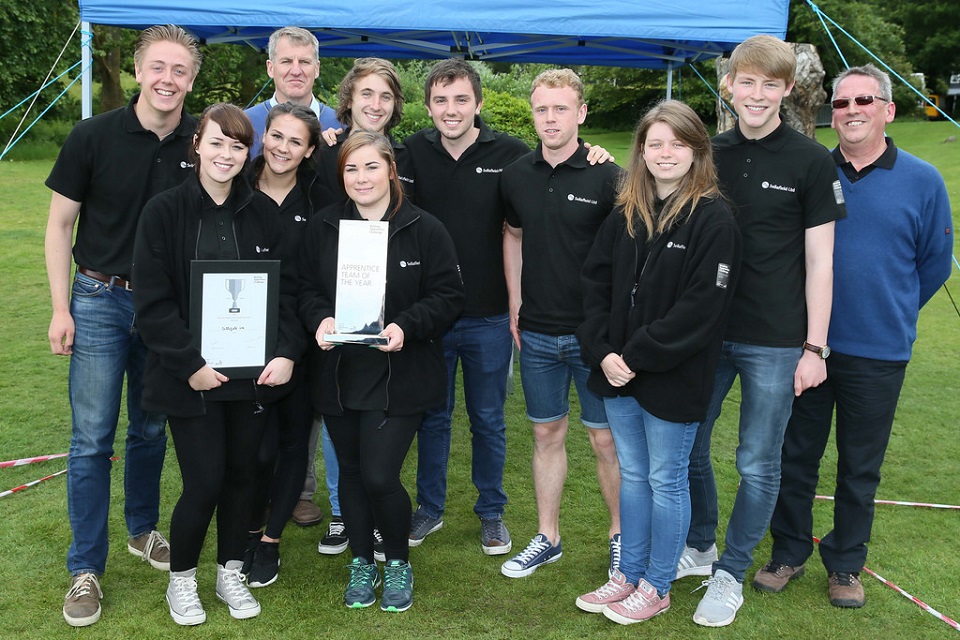 The 8 finalists were selected from 50 teams and 700 apprentices who entered the challenge. Since January, the teams have staged more than 300 school visits to talk about the benefits of apprenticeships, recruited over 100 employers and delivered 47 community projects.
The challenge offers an enhanced apprenticeship as it tests and develops the non-technical work skills and personal attributes of competing apprentices.
Sue Husband, Director at the National Apprenticeship Service said:
I want to congratulate the winners and all of the competitors in the Brathay Apprentice Challenge.

Together they have shown the genuine difference an apprenticeship can make to give young people the chance to pursue a dream job as well as helping a business grow and increase its productivity.

It is important that we work together to encourage even more businesses to offer apprenticeships so that we can reach our target of 3 million more apprenticeships in the next 5 years which will ensure Britain's long term success, building a stronger economy and fairer society for this generation and the next.
Published 17 July 2015