Government response
Brandon Lewis' statement on sandbags
Local Government Minister Brandon Lewis' statement on sandbags.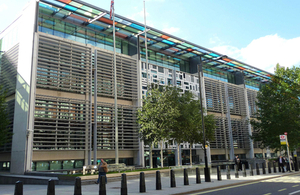 Brandon Lewis said:
There is absolutely no reason for any councils to be charging residents for sandbags. Councils are able to claim any costs for their emergency response to flooding back from government under the Bellwin scheme.

We have spoken to every local authority in the country and are confident that there are more than enough supplies to meet local needs, with volunteers and military support on the ground to make them ready. We are able to supply up to 10,000 sandbags a day, and councils such as Northamptonshire and Lincolnshire have been coming to the aid of neighbouring areas.
Published 13 February 2014