News story
Brandon Lewis launches new high street qualification
A new qualification to train the next generation of high street leaders was launched by the Local Government Minister Brandon Lewis today.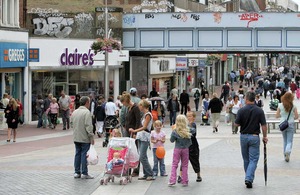 The certificate in Business Improvement Districts (BIDs) management has been designed to give students a thorough understanding of the industry so they can breathe new life into their town centres and boost local economies.
In a meeting with representatives from Business Improvement Districts the minister praised their contribution to rejuvenating the high street and town centres.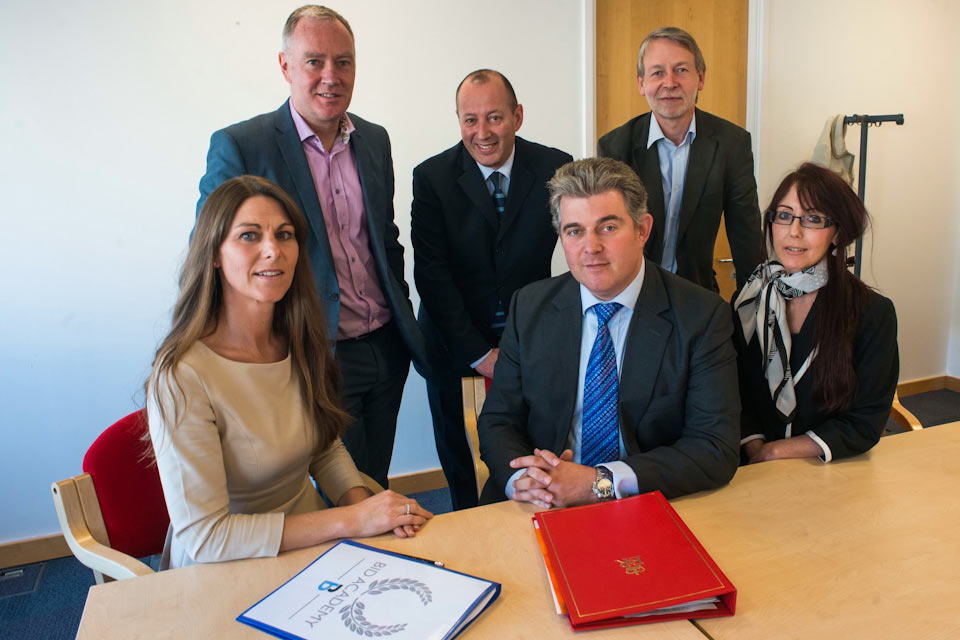 Local Government Minister Brandon Lewis said:
Business Improvement Districts are a force for good on the high street as they bring local business and councils together to make it easier for businesses to grow. I'm delighted to launch this new professional qualification which will train the next generation of leaders that will bring their town centres back to life and boost their local economy.
Marc Myers, Chairman of the British Business Improvement Districts Chairs Forum and Ilford BID Chairman said:
The academy allows Business Improvement Districts to arm and future proof their organisations, ensuring that the businesses we represent are able to grow profitably and benefit from a more dynamic and progressive voice for business in the town centre.
Dr Julie Grail, who worked in association with the University of Westminster to develop this pioneering new accredited postgraduate course, said:
To receive recognition from the government, not only validates the importance of this professional qualification, but underlines the importance of effective place management on the national agenda, to rejuvenate town centres. We are thrilled to be here today with the minister Brandon Lewis.
Further information
The government is committed to help communities rejuvenate their high streets:
a multi-million pound strategy is backing local partnerships such as the 27 Portas Pilots and over 330 Town Teams to breathe new life into their town centres; this includes mentoring from retail experts and workshops to address town centre challenges
the government is providing over £80 million of start-up loans for young entrepreneurs; we have doubled small business rate relief for 3 and a half years to help small shops, and made it easier for small firms to claim small business rate relief through the Localism Act; over half a million businesses in England are expected to benefit, with about 1 third of a million of businesses paying no rates
planning restrictions have been lifted to help landlords make better use of their empty properties, either by allowing them to lease for shorter periods, helping start-up businesses to set up in the high street, or by making it easier to turn commercial properties into residential facilities to increase resident population and local footfall
the Future High Street Forum brings together brings together leaders across retail, property, business, academics, third sector, civil society and government to drive forward new ideas and policies to help communities revive their high street
The government is supporting the Love Your Local Market campaign, to celebrate the role markets can play in regenerating high streets and offer budding entrepreneurs the chance to test their business ideas; Love Your Local Market 2013 will take place from 15 to 29 May
Business Improvement Districts are business-led partnerships focused on improving and enhancing commercial areas including town and city centres, commercial locations and industrial estates.
The certificate in Business Improvement Districts management is an academic accredited postgraduate short course which covers all key aspects of working within a Business Improvement District environment. It will be delivered by industry experts and practitioners.
Published 7 May 2013