Bowel cancer campaign is relaunched
The Department of Health has today relaunched the Be Clear on Cancer bowel cancer campaign.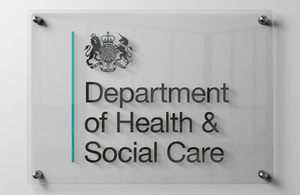 Incorporating TV and radio advertising as well as face-to-face events around the country, the campaign, which runs until the end of September, features real GPs and encourages people who have had blood in their poo or looser poo for 3 weeks or more to see their doctor.
Care Services Minister Paul Burstow said:
No one likes thinking about cancer, or talking about their poo. But the plain fact is no one dies of embarrassment, they can die of cancer if they don't get an early diagnosis. If you show any of the key symptoms, tell your GP. It could save your life. Early diagnosis makes a huge difference to your chance of survival. That's why we are building on the success of our recent national campaign which led to more people getting checked out by their GP.
Bowel cancer is England's third most common cancer, with around 34,000 new cases each year. It affects both men and women and is responsible for around 13,200 deaths a year. Around 9 out of 10 people diagnosed with bowel cancer are aged over 55 and those with a family history are at more risk.
General awareness of the early symptoms is low, but early detection of bowel cancer makes it more treatable. It is estimated that 1,700 additional lives could be saved each year if England's bowel cancer survival rate matched the best in Europe.
For more information on the campaign, visit www.nhs.uk/bowelcancer
Published 28 August 2012