News story
Border officers foil rhino horn plot
A plot to smuggle rhino horns out of the UK into the Chinese medicine market has been disrupted by border officers, landing a man in jail for 12 months.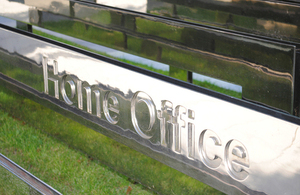 The horns belonged to Simba, a 41-year-old white rhino, who lived at Colchester Zoo until his death.
Following a death of natural causes, his body was sent for incineration. It is at this point when his horns are believed to have been removed.
Zoo rhino 'greatly loved'
Anthony Tropeano zoological director at Colchester said: 'We are completely sickened by this and it is the last thing we thought could happen. Simba had been at Colchester Zoo for over 30 years and was greatly loved by staff and visitors alike. 
'Preventing the horns being sold on to the illegal world market is vital to the long term conservation of endangered species and safeguards so many wonderful animals from being targeted, ensuring they live safely whether in the wild, game reserves or zoos.'
Simba's son, Zamba, still lives at Colchester Zoo with his mother Cynthia. Watch a video of Simba's story here.
Plot foiled
In June 2009, UK Border Agency officers foiled Donald Allison's plans after following up intelligence reports.
Officials based at Manchester airport discovered the horns concealed in 52-year-old Allison's luggage in a specially constructed sculpture.
Using DNA samples the UK Border Agency investigation team were able to trace the horns back to Simba.
Allison pleaded guilty at an earlier hearing to attempting to smuggle an endangered species. The horns sell in China for anything up to £60,000 a kilo and in a powdered form are believed to cure cancer.
Published 5 October 2010