News story
Border Force and HMRC working together to keep our borders safe
Exchequer Secretary visits Heathrow Airport to see how Border Force and HMRC are controlling imports and exports at our borders.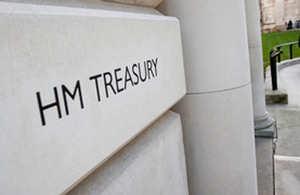 Exchequer Secretary to the Treasury, Priti Patel visited Heathrow Airport today (Monday, 24 November) to see how Border Force and HMRC are working together to control imports and exports at our borders.
The visit began with an overview of how the government controls 'strategic goods', which are those that require a licence to export and include military goods such as firearms and armoured vehicles.
Border Force and HMRC officials explained that the role of Border Force is to examine suspicious goods crossing the border and then take appropriate action, while the role of HMRC is to develop enforcement policy.
The Minister saw examples of some of the strategic goods detected at Heathrow and elsewhere.
She then learnt about the important work HMRC and Border Force do to tackle Intellectual Property crime, which generates profits for organised criminal gangs and places consumers at risk.
Officials explained that Border Force is responsible for detecting, detaining and disposing of goods crossing the UK border that are suspected of breaching Intellectual Property Rights (IPR), while HMRC holds the policy responsibility.
The Minster saw examples of IPR detentions, including fake goods detained and abandoned at Heathrow.
Finally, the Minister took a tour of the freight sheds, where she saw some of the 1.5 million tonnes of freight that Border Force and HMRC have to control at Heathrow Airport each year.
Exchequer Secretary to the Treasury, Priti Patel said:
The control of imports and exports is a mammoth task but Border Force and HMRC have demonstrated how it can be done successfully by working in partnership.

As a Treasury Minister with a responsibility to oversee customs revenue matters and excise law enforcement, it is vital that our departments work together on the significant issues ranging from organised criminal gangs and illegal goods to intellectual property crime.

Keeping our country safe is the number one priority of the government, and Border Force and HMRC have an essential role in protecting both our country and our citizens.
Published 24 November 2014