Boosting the economy – find out what the Home Office is doing
The Home Office continues to play its part in the economic recovery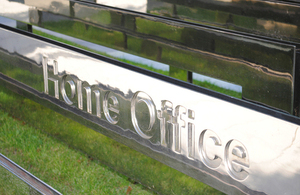 As Chancellor George Osborne prepares to unveil his pro-growth budget, the Home Office continues to play its part in the economic recovery.
Over the last two years a series of radical reforms to the immigration system have helped to encourage the brightest and the best to come to the UK to work, study and invest in business.
These reforms are attracting more world-class individuals with the knowledge and expertise that will drive leading research and economic growth.
At the same time abuse of the immigration system is being reduced.
Immigration
Latest net migration statistics show numbers are coming under control and radical changes are having the desired effect – abuse is being stamped out and net migration is down, while the number of skilled workers and university students coming to the UK is up.
Changes include:
raising the skills bar under the skilled worker (Tier 2) visa so that only those with graduate-level jobs can work in the UK
closing routes where work was not sponsored by an employer licensed by the UK Border Agency
ensuring that those workers who want to settle in the UK permanently are earning a good salary or are in shortage or research occupations
the introduction of new routes for the exceptionally talented and for graduate entrepreneurs
improving our visa service to ensure Britain remains a popular destination. In China we have simplified the process and established a new business network across the country leading to a continual growth in visitor numbers
a new visa system for India is being introduced that will make it quicker and simpler for frequent travellers to make the most of opportunities to visit and do business in the UK
Students
Last week the department announced changes to the Immigration Rules that lower the administrative burden on businesses and make it easier for talented individuals to stay on in the UK and contribute to financial growth.
From April 6 the UK Border Agency will expand the Graduate Entrepreneur scheme to allow up to 1,000 international MBA graduates from British universities to stay in the UK for a year after graduating.
These gifted graduates will be able to develop their own business idea, or work in a start-up, after which they will have the option to stay on in the UK as a skilled worker or entrepreneur.
Published 20 March 2013