News story
Boost for FinTech firms seeking international opportunities
'One-stop-shop' will provide tailored advice for FinTechs wanting to expand into Asian markets.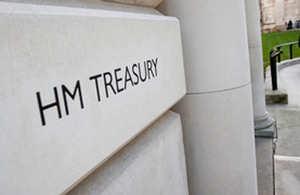 FinTechs looking to expand internationally will be given a helping hand thanks to the Department for International Trade's new FinTech 'one-stop-shop', launched by the Economic Secretary to the Treasury in Singapore today (16 November 2016).
This 'one-stop-shop' will provide tailored advice to FinTechs looking to scale-up internationally and will match international investors with specific FinTech firms in need of investment.
It forms part of the FinTech bridge program the UK has developed with Singapore, Korea and China. These bridges help UK FinTech firms and investors access Asian markets, as well as attracting Asian FinTech companies and investors to the UK.
Speaking at Singapore's Inaugural FinTech Festival, the Economic Secretary, Simon Kirby, said:
I am absolutely delighted to announce today that we will build further on our work together through the launch of the Department for International Trade's FinTech 'one stop shop'.

This will be a dedicated service that will support FinTech exports and inward investment flows to the UK.

It will provide expert advice to those ambitious UK FinTechs looking to cross the FinTech Bridge and set up operations in Singapore.

And I hope some of you here today will successfully cross that bridge in the years to come, and set up operations in this fantastic business environment here in Singapore.
The FinTech industry in the UK is thriving with over 60,000 employed in the sector, generating over £6.6 billion in revenue last year alone. The UK has also been rated the number one global FinTech centre twice in the last year.
The government recognises the need to globalise the UK FinTech offering to ensure the UK remains the destination of choice for FinTechs.
To capitalise on these global opportunities, the government has brought the very first UK FinTech Trade Mission to Singapore. Nine companies are currently taking part including Azio, Crowd2Fund, Misys, Novaston Media, Opportunity Network, RateSetter, Suade and Wealth Objects.
The Economic Secretary's visit to Singapore is part of a wider trip to the ASEAN region. He is also visiting Indonesia and Malaysia this week to show the value that the UK attaches to deepening collaboration between the UK and the ASEAN region's financial services sectors.
Published 16 November 2016