Bob Neill responds to article in The Times regarding the future of scout troops and local government cuts
Letter from Local Government Minister Bob Neill in response to article in The Times ("Scouts promise to do their best in the face of big rent…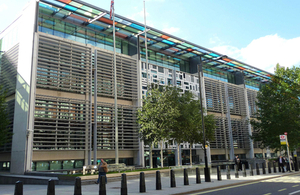 Letter from Local Government Minister Bob Neill in response to article in The Times ("Scouts promise to do their best in the face of big rent rises") voicing concerns that local government cuts will result in councils increasing rents for scout troops:
Dear Sir,
Your articles "Scouts promise to do their best in the face of big rent rises" and "Don't let town hall rent demands kill off the Scouts" (17 March 2011) fail to mention that the government is doing everything to get councils to protect frontline services and prevent closures of scouts and other important groups.
The scouts are a well loved national institution and vital in teaching skills, social responsibility and a sense of adventure to children and teenagers. Any moves that affect them will be both unpopular and a false saving as councils will then have to deal with the social problems the closure of scout groups will create.
The country has historic levels of debt and we need to reduce public spending - councils have an important role to play but we have always said this can be done by cutting waste, bureaucracy and merging back office functions. I urge any council looking to increase rent charges for the scouts to think again.
Yours faithfully,
Bob Neill,
Local Government Minister, and Vice President of Bromley and District Scouts
Published 22 March 2011