Bob Neill responds to an article in the Municipal Journal on the disclosure of councillors' pecuniary interests
Local Government Minister Bob Neill responds to claims reported in the Municipal Journal that councillors may not have to register their pecuniary…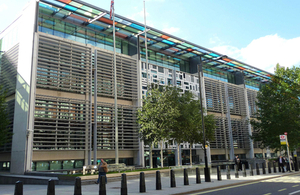 Local Government Minister Bob Neill responds to claims reported in the Municipal Journal that councillors may not have to register their pecuniary interests, under the new standards regime, till their next election.
Bob Neill said:
It is utter nonsense to suggest that councillors don't have to disclose their pecuniary interests until they are re-elected.
"There is no way that councillors' disclosable pecuniary interests will not be wholly transparent. This was made this clear when the statutory provisions requiring disclosure were considered in the Lords. > > From 1 July the new standards arrangements came fully into force, including the duty on the monitoring officer to establish and maintain a register of councillors' interests. Councillors' disclosable pecuniary interests must be recorded in this register and accordingly, monitoring officers have been preparing their registers in advance of 1 July.
Published 9 July 2012