News story
Bob Neill responds to a Guardian article which suggests that government will not realise significant cost savings from the planned changes to the Audit Commission
Local Government Minister Bob Neill said: "The figures suggested today are costs for closing down the whole Audit Commission, but that is…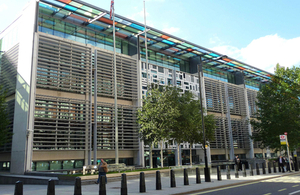 Local Government Minister Bob Neill said:
The figures suggested today are costs for closing down the whole Audit Commission, but that is not the plan we have proposed. We want to see its successful in-house audit practice continue to thrive, but as private sector organisation in the open market.

This will lead to public savings in the region of £50m in operating costs plus the return expected from the sale of the audit business, which will significantly reduce any liabilities.

We continue to work closely and constructively with the Audit Commission team to ensure they can successfully continue to provide expert audit skills to the public and the private sector.

We made the decision to disband the Audit Commission because of the cost savings and to create greater transparency in local government where councils are free to choose independent, external auditors from an open field.
He added:
As we made clear at the time of the decision the corporate centre of the Audit Commission has lost its way. Rather than being a watchdog that champions taxpayers' interests, it has become the creature of the Whitehall state.

We need to redress this balance. Audit should remain to ensure taxpayers' money is properly spent, but this can be done in a competitive environment, drawing on professional audit expertise across the country. I want to see the Commission's auditing function become independent of Government, competing for future audit business from the public and private sector.
Published 8 October 2010