Press release
BME employment reaches record high
New figures released today (13 April 2016) show that more people from ethnic minority backgrounds are in work since records began in 2001.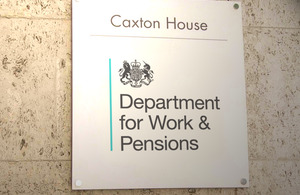 According to statistics from the Department for Work and Pensions there are now 670,000 more black and minority ethnic (BME) workers in employment in Great Britain than in 2010 – an increase of around 24%. Of the ethnic minority population aged 16 to 24, 62% were in full-time education or work in 2015, compared to 43.4% of all 16 to 24 year olds. The employment rate gap – the difference between the employment rates of the ethnic minority population and the overall population – has decreased by 0.5% since 2014.
Women have played a role in this increase and the statistics show 109,000 more women from an ethnic minority are in employment since 2014. The Pakistani and Bangladeshi population have also seen a significant increase in employment rates from around 42% in 2005 to the current high of almost 55% in 2015.
Employment Minister Priti Patel said:
It is fantastic news that the employment rate for BME groups is now at its highest since records began in 2001. This underlines our one nation government's commitment to extending opportunity to all.

We are determined to build on this success to increase BME employment and apprenticeship take-up by 20% by 2020.

This is a challenge that government, business and communities must meet to ensure that every part of Britain can benefit from our growing economy.
The latest BME employment statistics also show that:
the ethnic minority employment rate in 2015 was 62.8%, up 3.2 percentage points from 2010
the ethnic minority unemployment rate in 2015 was 9.9%, down 3.2 percentage points since 2010
The challenge of increasing BME employment is critical to achieving full employment, helping people achieve their aspirations, and ensuring that British business makes the most of the talent and potential that exists in all communities across Great Britain.
Contact Press Office
Media enquiries for this press release – 0203 267 5116
Press Office
Caxton House
Tothill Street
London
SW1H 9NA
London Press Office (national media and London area enquiries only – not questions about personal claims) 020 3267 5144
Out-of-hours (journalists only) 07623 928 975
England and Wales (local media enquiries) 029 20 586 then 097 or 098 or 099
Scotland (local media enquiries) 0131 310 1122
Follow DWP on:
Published 13 April 2016