News story
Blow the whistle on red tape and lack of common sense
The new drive is a direct result of comments already made by the public as part of the Red Tape Challenge. The Government wants people to use…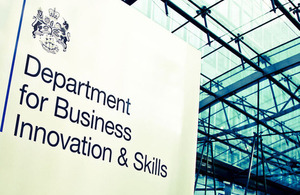 The new drive is a direct result of comments already made by the public as part of the Red Tape Challenge. The Government wants people to use their experience of different regulators and say where tick-box regulation, multiple inspections and conflicting advice is getting in the way, harming their business and preventing economic growth.
The new initiative asks the public and businesses:
Which aspects of enforcement do you find most difficult to deal with and how could things be done differently?
What impact do these problems have on your business?
Do regulators recognise where you have made efforts to comply? What more do you think could be done to ensure regulators take your efforts into account?
Is it easy for you to appeal or complain about the way regulations are enforced?
Do you have any examples of good "common sense" enforcement where you feel that a regulator has really done its best to understand and work around the realities you face as a business?
Is enforcement flexible enough to keep pace with the way your business is developing?
Business Minister Mark Prisk said:
"The Government has already taken positive steps to reduce the burden that regulation places on our businesses. But when nearly two-thirds of businesses believe that a 'tick box' culture exists, we need to act.
"Inspections and enforcement are the most noticeable way in which business experiences regulation. The Red Tape Challenge has already highlighted a number of ways in which compliance problems are getting in the way of businesses, but we weren't getting enough information on the problems. That's why we've made this natural extension to the Red Tape Challenge as a direct response to the public's comments.
"So tell us about the good, the bad and the ugly side of how the regulations you deal with are enforced, and help us get the Government off your back."
---
As part of the focus on enforcement, three powerful players in the business world have been appointed 'sector champions', encouraging businesses and regulators to get involved in the Red Tape Challenge. They are: Martin Traynor, Chief Executive of Leicestershire Chamber of Commerce, Simon Topman, Chief Executive of Acme Whistles and Sir William Sargent, former Chair of the Better Regulation Executive.
Martin Traynor said:
"If the UK is to emerge from this recession then we need to carefully examine the issues that prevent our businesses from prospering. All too often red tape and regulation, and its enforcement, are seen as the biggest issue that stands in the way of growth. If regulators are going to tackle the issues around enforcement then we all need to better understand the problems businesses face. By working in partnership I am confident that we can build a better enforcement regime that meets the needs of both business and the regulators."
The Government also announced plans to cut down on bad enforcement with the publication of a set of principles which all regulators should follow. The document looks to put common sense and strong communication at the centre of Government's approach to enforcement and asks if more can be done to reduce the compliance burden on businesses.
The plans will reduce red tape and free businesses to concentrate on economic growth by recognising the efforts that businesses have made to comply. They will also encourage them to use their knowledge and experience to improve how enforcement works on the front line.
The Government also wants to encourage a new trusting relationship between regulators and businesses which will allow the regulator to target their resources on higher risk organisations where they are most needed.
Mark Prisk said:
"By creating a new relationship between regulators and businesses that is based on trust, common sense and strong communication we can improve how enforcement works on the front line: reducing bureaucracy, getting Government out of people's way and letting businesses concentrate on economic growth."
As part of the package the Government published its consultation on the future of the Local Better Regulation Office (LBRO) and extending the Primary Authority scheme.
The plans under consultation will see the LBRO abolished as a public body and reconstituted as part of the Department for Business Innovation and Skills. As well as delivering Primary Authority, the new body will provide advice to central government on its work on regulatory delivery and provide a forum for business to have their say at the heart of the regulatory system, providing an important link between businesses, central government and regulators.
Notes to editors
---
The Red Tape Challenge Enforcement theme will available at www.redtapechallenge.cabinetoffice.gov.uk until 31 August 2011.

Examples of comments already made as part of the Red Tape Challenge that relate to enforcement include:
a. Julian Humphreys said: "The Road and Air Transport regulations make adequate provision for all aspects of public and occupational safety as well as security of loads, the intervention by the other regulators is just an unnecessary duplication of time and effort that serves no purpose other than to add costs to industry."
b. Parmpal Singh Brar said: "I work for an SME and we have been told that in order to use fresh meat I need a licence number from an Environmental Health Officer. Our first visit was fine with our set-up, but when a new EHO came 6 months later, they said we were not up to standard and stripped us of our licence number until we made the changes that they wanted. Not only did this affect the taste of our fresh products as we had to buy in cooked meat but it also added pressure to our overall costs in production."
c. Matthew Morris said: "Unfortunately, food safety regulators (and I am one of them) may sometimes take a narrow view of what is acceptable in terms of Hazard Analysis and Critical Control Points and fail to have regard to the extensive flexibility which is permitted. However, this problem would be best addressed by ensuring food safety regulators are appropriately trained and monitored."
The Red Tape Challenge was launched by the Prime Minister on 7 April, giving the public a chance to have their say on the more than 21,000 regulations that affect their everyday lives. The website is available at www.redtapechallenge.cabinetoffice.gov.uk

For each sector theme, there is one or more experienced 'sector champions' who will provide expert knowledge on the issues faced by those on the shop floor. The champion acts as an intermediary between the sector and Government and help to direct the web-based debates and discussions.

The Government's plan for growth is available at: http://cdn.hm-treasury.gov.uk/2011budget_growth.pdf

The LBRO consultation closes on 16 September 2011 and is available at [http://www.bis.gov.uk/consultations/regulatory-enforcement-strategy](http://www.bis.gov.uk/consultations/regulatory-enforcement-strategy)

Following a review, it was announced on 3 February 2011 that LBRO's functions would be carried out by a new body that was part of the Department for Business Innovation and Skills. More information from the time can be found at: http://nds.coi.gov.uk/content/Detail.aspx?ReleaseID=417780&NewsAreaID=2

Government has made clear that it is committed to the Primary Authority Scheme and emphasised how important the scheme is in reducing the burden of red-tape on business. There are now 500 partnerships with 155 participating businesses and over 34,000 UK premises involved in the scheme. For more information on the Primary Authority scheme go to: http://www.lbro.org.uk/docs/pa-background.pdf

The review of LBRO and its functions were part of a cross-Government review of all such bodies, aimed at increasing the efficiency, transparency and accountability of public services.

The consultation documents are available at: http://www.bis.gov.uk/policies/better-regulation

BIS's online newsroom contains the latest press notices, speeches, as well as video and images for download. It also features an up to date list of BIS press office contacts. See [http://www.bis.gov.uk/newsroom](http://www.bis.gov.uk/newsroom) for more information.
Notes to Editors
Contact Information
Name BIS Press Office Job Title
Division COI Phone
Fax
Mobile
Email NDS.BIS@coi.gsi.gov.uk
Name Nick Evans Job Title
Division Department for Business, Innovation and Skills Phone 020 7215 3496 Fax
Mobile
Published 24 June 2011