Blantyre House prison gets new Timpson Academy
A new Timpson training academy at HMP Blantyre House was opened by Secretary of State and Prisons Minister Crispin Blunt.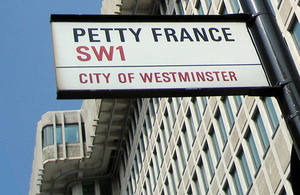 The academy will train male and female prisoners from around Kent in skills such as shoe and jewellery repair, engraving, photo-processing, mini-lab operation, poster printing, retail procedures and key cutting. This is the first time this set up, releasing prisoners from multiple establishments on temporary licence to work at a single academy, has been used in England and Wales.
The Justice Secretary, Ken Clarke, said that he is pursuing this venture so that prisoners are not 'simply warehoused' while in prison and so they can hold down successful jobs when they leave, which is vital in preventing reoffending. He also said that he was clear that this must not be done to the detriment of honest, hardworking people - so must not deprive them of work.
He said:
'Getting somebody into a steady job upon release from prison is one of the most successful ways of getting them to stop reoffending.
'With support from organisations like Timpson we can make a real difference to the lives of prisoners and their families and above all, a reduction in the victims of crime.'
Published 4 May 2012