Bishops act to tackle sham marriages
New UK Border Agency approved guidance for clergy should help prevent weddings for visas.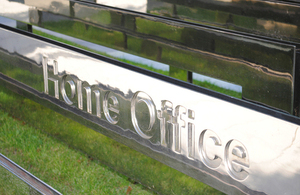 Guidance out today advises clergy not to offer to publish banns for any marriage which involves someone from outside Europe.
Instead, the couple will be asked to apply for a licence, which involves making a sworn declaration that is recognised in law.
It also says that if a member of the clergy is not satisfied that a marriage is genuine they must make that clear to the person responsible for granting the licence.
Advice and support
Publishing the advice today, immigration minister Damian Green said: 'The UK Border Agency already works very closely with the Church not only to investigate and disrupt suspected sham weddings but also to provide advice and support.
'The new guidance being launched today by the Church of England is another step in the right direction in tackling these abuses.
 
'Increasing enforcement action has resulted in 155 arrests across the country and would-be fraudsters should remember that a marriage itself does not equal an automatic right to remain in the UK.'
Report to a legal officer
If the couple insist on having banns read rather than applying for a common licence, clergy are advised to report it immediately to a legal officer.
Clergy should also ask for evidence of the couple's right to marriage by banns, such as a driving licence and official correspondence.
The couple should be visited at their named address.
Help from border officers
Each diocese will have a dedicated contact point in the UK Border Agency to allow information to be shared.
Clergy will also receive a UK Border Agency briefing on sham marriages, including factors that might arouse suspicion.
What is a sham marriage?
Sham marriages are usually attempted as a way of gaining long-term residency and the right to work and claim benefits in the UK.
They involve situations where a non-European national marries someone from the European Economic Area, including the UK.

Published 11 April 2011