News story
BIS to play lead role in economy
Prime Minister David Cameron said the UK faces huge economic challenges and BIS will play a lead role in getting the UK economy moving.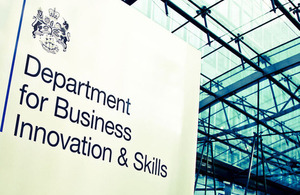 The Prime Minister, with Secretary of State Vince Cable and Universities and Science Minister David Willletts, addressed BIS staff in London today.
He said: "We face huge economic challenges and I think it is so important we demonstrate that this economy is open for business, that we want to promote trade overseas, we want to get our economy moving, we want to get banks lending.
"I see this as a big economic department with a huge task in front of it and want all of you to work together to deliver that."
Dr Cable said the Government will work in a different way to achieve its goals: "We have a coalition, we have a collaboration and it's symbolised in many ways by this Department."
He listed the key challenges as being:
Making difficult choices to reduce the deficit
Providing assistance on jobs
Creating a longer term vision for the UK economy
**Links **
Images can be viewed at the BIS Flickr album. They are available for reuse by media and bloggers under Crown Copyright.
Published 10 May 2010